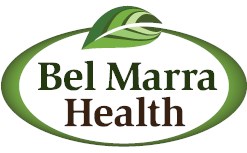 Eating healthy food is the key to living a long and healthy life.
Toronto, ON (PRWEB) August 26, 2013
Bel Marra Health, who offers high-quality, specially formulated vitamins and nutritional supplements, reports on a recent study revealing fruit and vegetable consumption at an all-time low despite heavier promotion.
As Bel Marra Health reports in its article, (http://www.belmarrahealth.com/weight-management/functional-foods-weight-loss/why-healthy-eating-is-at-an-all-time-low-says-survey) eating healthy food is the key to living a long and healthy life. Although more people are aware of this fact than ever before, a recent survey published on the Rabobank website revealed that the consumption of healthy foods is actually at an all-time low. While governments around the world are trying to promote a more health-conscious mindset and the benefits of eating a healthy diet, a recent trend has shown that fruits and vegetables are actually being consumed less and less as each year passes.
With governments placing so much emphasis on promoting healthy eating, many people continue to eat foods they know are unhealthy for them. According to Rabobank analysts the following three things are the primary contributors to the ever declining consumption of healthy food, such as fruits and vegetables. Lower incomes: with the economy taking a number of hits over the past few years, the median income has fallen. Many people choose to spend their money on junk foods and highly refined foods, simply because they are cheaper to buy. Second is strong competition; while healthy foods are promoted, supermarkets usually only have a small section for fruits and vegetables while there are dozens of rows of processed, frozen, and artificial foods. And thirdly, availability; convenience foods are found at every shop, while raw fruits and vegetables can only be purchased in about 50% of stores around the country. It's much harder to find healthy foods, as convenience and processed foods are just too easily available. The wide range of processed foods also provides consumers with many options - something fruits and vegetables just can't.
Despite the healthy options' promotion, the tendency to buy what is most promoted, most convenient, and cheapest remains. Fruits and vegetables are looking at an uphill battle, as they have to make sure that they are as convenient and cheap as their unhealthy counterparts. Surveys have proven that people want to eat healthy, but that it is too costly and too much effort to do so.
A few solutions to help the fruit and vegetable industries stay competitive with processed foods are to make healthy foods more convenient. If raw, healthy foods were easier for people to get their hands on, they'd purchase more. Packaged produce that have been chopped, sliced, and are easy to eat are highly recommended. Another suggestion is to use smart marketing. While marketing food as "healthy" can increase sales of these fruits and veggies, not everyone cares about healthy food and healthy eating. Rather than focusing on promoting the foods as "healthy", marketing should focus on the versatility, taste, and convenience of these foods. And finally, keeping inferior quality products off the market as inferior quality fruits and vegetables are browned, spoiled, or rotten, and cause people to avoid purchasing this produce. There are few things more unappealing than spoiled fruits, so keeping the supply chains as short as possible will help to keep fruit appealing and fresh.
Fruits and vegetables have a long uphill struggle ahead, but the increased health-consciousness of Westerners could give these raw, healthy food choices a chance to take center stage over processed, convenient foods in the years to come.
(SOURCE: "Rabobank Report: Fruit & Vegetable Consumption Falls despite Government Efforts to Promote Health." Rabobank Food & Agribusiness Research PressRoom. N.p., 4 July 2013. Web.)
Bel Marra Health is the maker of "The Red Wine Pill," a high-quality nutritional supplement that provides an antioxidant formula, including resveratrol, for maintaining good health. All ingredients are backed with scientific evidence. Every product is tested for safety, quality, and purity at every stage of the manufacturing process. Furthermore, Bel Marra Health products are produced only in Health Canada approved facilities, going the extra mile to ensure that our health-conscious customers are getting top quality products. For more information on Bel Marra Health visit belmarrahealth.com or call 1-866-531-0466.