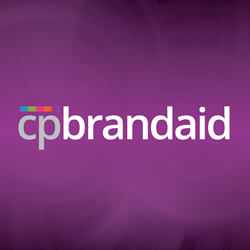 We are all excited about getting to serve one worthy nonprofit with our time and talents in ways that can make a real difference to their future.
DALLAS (PRWEB) September 24, 2020
Legal marketing and technology agency Content Pilot announces the launch of CP Brand Aid, a pro bono initiative to provide a complimentary branding project to one worthy nonprofit in North Texas.
Content Pilot will accept applications from eligible 501(c)3 charitable organizations through November 4, 2020. The selected recipient will receive a complete brand makeover at no charge, including a positioning strategy session. This session will help the nonprofit's Board of Directors and key staff members define the differentiating features of the organization and develop a strong core message to communicate more effectively with their audiences. The recipient will also receive a logo and identity design makeover, redesign of the organization's website, and a complete set of guidelines for applying the new brand standards to all materials and communications.
The goal of the CP Brand Aid initiative is to further the mission of an underfunded organization that heroically serves North Texas. The brand makeover will boost the reputation and reach of the selected charity and provide a much-needed strategy and brand lift. Content Pilot is known for world-class positioning and branding work for professional services firms, as well as several charitable organizations.
"At Content Pilot, our employees have a shared passion for giving back to our North Texas communities in important ways. CP Brand Aid is a perfect expression of our Core Values," said Deborah McMurray, founder and CEO of the company. "We are all excited about getting to serve one worthy nonprofit with our time and talents in ways that can make a real difference to their future."
The recipient will be chosen from organizations with a mission and purpose related to the visual and performing arts, children and families, early childhood and K-12 education, animal welfare, health, social welfare, human rights, or conservation and the environment. The qualifications to apply are purposely broad to include as many deserving charities as possible. Details on requirements and the application to apply are on the Content Pilot website at https://www.contentpilot.com/brand-aid/.
Content Pilot LLC is an industry-leading provider of marketing, design, content and technology products and services. Founded in 2006, the company is based in Dallas with 23 employees who collectively have more than 100 years of legal marketing experience. Content Pilot has achieved proven success by providing award-winning websites, proposal automation systems and experience management solutions to many AmLaw 200 firms and other top law firms throughout the United States and across the globe. The company also provides strategy, design, branding, public relations, and content marketing services. Learn more at http://www.contentpilot.com.
SOURCE: Content Pilot LLC
Follow Content Pilot on LinkedIn
Like Content Pilot on Facebook
Follow Content Pilot on Twitter