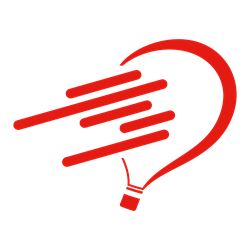 Niki Nikolaou, Director of Contentworks Agency said: "The finance sector is growing at a rapid rate. We must constantly advance our knowledge to deliver the best service to our clients."
LIMASSOL, Cyprus (PRWEB) October 08, 2019
Contentworks, will attend the upcoming Financial Innovation Forum organised by QUBE Events, the conference will be held at the 5-star Parklane Resort and Spa in Limassol, Cyprus and is set to unite industry experts from the sector.
A Progressive and Insightful Summit
Complete with interactive panels, disruptive challenger sessions and insightful keynotes, the Financial Innovation Forum is an eagerly anticipated summit for those hoping to gain valuable industry insights. Everything from trends and developments to best practice, compliance and regulatory consideration will be addressed in connection with technology usage, digital advances and innovative solutions.
The theme of the two-day event will be: A New Era of Customer-Focussed Innovation with a clear schedule in place to help attendees learn and grow.
Day 1: Targeted keynote presentations, interactive sessions, speed networking, Q&A sessions, lightening talks and panel discussions. Networking activities include coffee breaks, lunches and pre-dinner cocktails.
Day 2: Dedicated focus groups, camp re-chats, workshops and pre-scheduled meetings, as well as brainstorming and challenging sessions with topics prepared directly by participants.
Decision makers and inspirational leaders who have successfully navigated process, product and institutional innovation in the financial space will share ideas and strategies with other industry experts to enhance a transformative approach in this age of the empowered customer. There will be over 500 minutes of tailored content for senior executives, over 200 industry leaders participating and over 100 companies represented during the course of the event.
Contentworks Agency to Join Company Line-Up
Contentworks will join the line-up of progressive companies attending the Financial Innovation Forum. As a leading agency for the finance sector, Contentworks delivers content specifically tailored to the needs of clients both in Cyprus and internationally. Services offered by Contentworks are finance/fintech-focused and include everything from daily market analysis and monthly forecasts to education centres, e-books, blogs, articles, website content, whitepapers, PRs, video scripts and more. Operating in a fast paced industry, the Contentworks team consists of expert writers, researchers, strategists and social media pros who deliver on trend, compliance friendly content.
Contentworks will tweet from the event @_contentworks.
Meet the Contentworks Team
The finance industry has gone through many changes of late, largely due to blockchain innovation and fintech developments. The sector therefore needs to communicate these changes in a clear and concise way while staying on brand and engaging consumers. This can be a challenge for companies who are also getting to grips with new processes, so it's essential to have a content marketing strategy in place that makes communication seamless.
As an agency, Contentworks has been at the helm of many projects. From rolling out blockchain explainers to exciting new companies, creating videos for global tech brands and and delivering timely market analysis for top brokers. The agency has an impressive history.
Take a detailed look at their portfolio and impressive brand collaborations here.
Event Highlights – Impressive Speaker Panel
As well as being a great networking opportunity for those looking to create business, the Financial Innovation Forum offers the chance to hear from an impressive line-up of speakers which consists of CEOs, VPs, CIOs, CMOs, Directors, Heads, Managers, Futurists, Entrepreneurs and Solution Providers geared to share their knowledge of fintech/finance and undergo a series of targeted Q&A's.
Confirmed panel members include:

Devie Mohan – Co-Founder and CEO of fintech research company Burnmark.
Marius Nedelcu – Head of Growth at TransferGo.
Marcello Calabro – Global Head of Marketing at UniCredit.
Yasamin Karimi – Head of Product in Banking Services at Starling Bank.
Ajwad Hasim – Vice President of Innovation and Emerging Technology at Barclays.
Elena Lavezzi – Head of Southern Europe Growth at Revolut.
If you're attending this eagerly anticipated event please contact the Contentworks team to arrange a meeting.