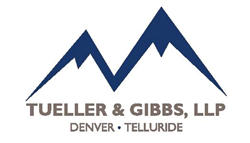 DENVER (PRWEB) November 01, 2018
The defamation lawsuit (Case No. 2018CV3393 filed in District Court, City and County of Denver) was filed by Andrew Gibbs of Tueller & Gibbs, LLP on behalf of a petition gatherer seeking to clear his name after being publicly accused of theft and extortion by several supporters of Proposition 112.
The suit follows a contract dispute between Direct Action Partners, Inc. and Colorado Rising for Health and Safety. Colorado Rising, sponsor of Initiative 97 (which became Proposition 112 upon certification for the 2018 Colorado general election ballot), hired Direct Action Partners to manage Initiative 97's ballot access campaign. According to court documents, a conflict arose in July 2018 about payment under the contract and delivery of unprocessed petitions.
Court documents further state that after the two organizations agreed on terms to settle the dispute, several members and supporters of Colorado Rising allegedly embarked on a campaign to damage the reputation of Michael Selvaggio, President of Direct Action Partners, and his wife, who was not affiliated with Direct Action Partners.
At a press conference on July 26, 2018, court documents state, Defendant Suzanne Spiegel accused Mr. Selvaggio of stealing several boxes of signed ballot access petitions, of "trying to use [the petitions] as ransom," and of stealing a portion of a $75,000 deposit made by Colorado Rising to Direct Action Partners.
According to court documents, on July 27, 2018, Defendant Melanie Kuhnlein allegedly sent emails to members of Oregon boards of directors on which Mr. Selvaggio's wife served, suggesting that she is unfit to carry out her duties because of her husband. Mr. Selvaggio's wife is not involved with Direct Action Partners or the dispute with Colorado Rising.
Ms. Spiegel and another Defendant, Anne Lee Foster, according to court documents, then allegedly posted videos on Colorado Rising's Facebook page alleging that Mr. Selvaggio committed theft and extortion.
About Tueller & Gibbs, LLP
Tueller & Gibbs, LLP is structured to represent national companies and small enterprises, as well as individuals dealing with local challenges. Its transactional and litigation attorneys work together as a team providing experiential depth to creatively and pragmatically navigate complex issues. In addition to its Colorado offices in Denver and Telluride, Tueller & Gibbs, LLP, has a long-standing relationship with Catherine Conner of Conner Law, PLC in Phoenix, Arizona. For more information, please call (303) 854-9121, or visit http://www.tuellergibbs.com.
For media inquiries, please call the NALA at 805.650.6121, ext. 361.