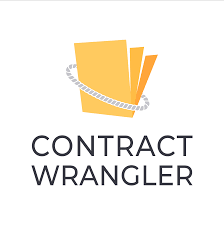 "We are seeing real growth as more and more customers experience the entire value of what we bring to the table to any organization of any size," said John Gengarella, CEO of Contract Wrangler.
SAN MATEO, Calif. (PRWEB) April 09, 2021
The days when solely relying on staff or software to manage contracts effectively is over. Contract Wrangler, the leading contract performance platform, is changing how companies manage contracts by providing a unique and patented approach combining technology with human interaction. Since 2016, Contract Wrangler has experienced exceptional growth of 300% and is gaining a reputation for its unparalleled accuracy, crucial to customer satisfaction.
The key to Contract Wrangler's success is its platform's ability to be more than just contract management software but an integral part of business operations. Contract Wrangler gives customers a contract performance and automation platform that works across the enterprise; to help make better decisions involving contacts, bringing forth the realization of a contract, not creating it. Using the best machine learning and data technology bolstered with human verification has helped Contract Wrangler to develop an intuitive platform that uncovers insights otherwise overlooked or forgotten.
"We are seeing real growth as more and more customers experience the entire value of what we bring to the table to any organization of any size. While we are part of contract management, we are really creating a new category that goes beyond the traditional arena with our host of features," said John Gengarella, CEO of Contract Wrangler. "Our software provides the perfect solution to a customer's problems due to our platform's configurability, intuitiveness, and approach to quality control."
It is the only contract performance platform that can extract complex contract information, transform it into proactive alerts and insights, and distribute it across an organization to capture every agreement's full value with unmatched accuracy managing contract data. It does this by extracting and organizing text from commercial agreements into structured data using proprietary augmented A.I., eliminating the hassle of manual annotations in traditional contract management systems and CLM's. The software is built to help companies understand the way terms and obligations actually impact revenue, risk, and cost once the contract is executed.
Deploying the software reduces costs and improves company performance. "With Contract Wrangler, you search by client name, see the folder, click on it, and that's it. It takes you literally 20 seconds to get that information," said Jeremy Gordon, associate general counsel and V.P. at ThoughtWorks. "On average, every single person on the North American legal team saves four hours a week of time they would be spending searching for and reading through contracts," Gordon explains. With seven people on the team, that adds up to roughly 1,400 collective hours in a year, assuming each member takes two weeks off for vacation.
Contract Wrangler gives customers visibility into all contract information and turns it into insights that impact cash flows and productivity. Customers can see what's been agreed to, analyze its effect on business while providing a self-maintaining database. It delivers a single source of truth that takes the guesswork out of and adds value to every contract.
Key features include

Automatic data extraction: Automated extraction of every data-driven event and relevant term, verified by attorneys in real-time.
Powerful, centralized contact database: Unlimited access to an easily searchable and accurate repository of contract data, insights, and upcoming milestones without manual upkeep.
Enterprise-wide insights: Proactive alerts and a large selection of native integrations fuel automated enterprise workflows and help contract stakeholders in every department find more value.
Integrations: Disperse actional contract insights instantly to finance, sales, support, and procurement teams using native integrations.
Veteran industry professionals CEO John Gengarella spearheads the leadership team, along with Founder/General Council Neil Peretz, and CTO Brian Bartell. In the future, the executives will continue to raise the standard of contract management performance by providing customers with ever-advancing technology and that all-important personal human input.
About Contract Wrangler
Headquartered in San Mateo, CA, Contract Wrangler is a contract performance platform revolutionizing how companies manage their contract data. Contract Wrangler's software makes an immediate impact on business; by creating an accurate system that saves time, and saves money for clients. Most of all, it's a single source of truth that takes the guesswork out of contracts, adding value to every contract. To learn more about the company, visit the website at Contract Wrangler.