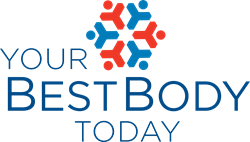 HOUSTON (PRWEB) March 15, 2019
An increasing number of people in the mid to late age groups are now more concerned with their appearance and health than ever before. Traditionally only for the wealthy, fat freezing is now affordable for middle income families as well. Fat freezing information can be found everywhere on social media, such as mom blogs and health blogs but also in science journals and even the National Institute of Health which reports fat freezing is safe, effective and permanent.
Fat freezing was developed in 2010 as a non-invasive alternative to liposuction to get rid of problem fat areas for good (new fat cells are not created). By applying a paddle device on to the problem area, the skin is pulled into it and the temperature is brought down to freezing temperatures for roughly 35 minutes. According to online reviews, prices are around $650 per paddle and packages usually sell for $2,000-$4,000. Results are normally seen within a few months. The National Institute of Health's study reported fat loss can be expected anywhere between 15-25%.
Contrast Contouring's new technology adds a variable vacuum pressure which allows the skin better blood flow during the session and bruising is minimal. The second breakthrough adds heat. By first heating the fat to 107°, fluid is increased in the cells and when frozen to 12.2°, a better fat crystallization occurs. These crystals poke holes in the fat membrane, causing damage. It is heated again, expanding the holes. This process happens four times an hour and there is no downtime afterwards. According to online testimonials, clients visit an average of three to five times. A good (not crazy) diet is recommended along with modest exercise.
Your Best Body Today's CEO, Michael Arnim, quoted, "We are focused on bringing a proven service to market in a relaxing environment at 1/3rd what other companies charge. Many clients come in, because regardless of the amount of exercise or diet they do, they just can't lose the fat they want. Being stuck in a plateau is frustrating but is something we can help fix. As an example, if a client has 1,000 fat cells and removes 200, any diet or exercise done will have a greater affect on the 800. This allows them to actually see the results they want. It really is helpful for staying in shape over the long term."
Your Best Body Today is rapidly expanding and currently has offices in Texas and Louisiana.