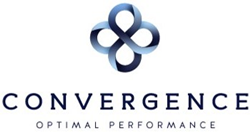 "The piece is a clear shot across the bow of an industry that has simply not embraced the spirit of CP86, as outlined several years ago by the CBI," stated John Phinney
SOUTH NORWALK, Conn. (PRWEB) October 21, 2020
Convergence today announced its state of readiness to begin providing data as a service ("DaaS") to Irish Management Companies (ManCos) and Self-Directed Investment Management Companies ("SMICS") who will need to improve their compliance consistent with the Central Bank of Ireland's guidance published in its "CP86" directive in December of 2016.
According to a Financial Times article on Monday, "Ireland fires warning shot to asset managers on delegation," the Central Bank of Ireland warned asset managers to correct "significant shortcomings" in the governance of their Irish entities, a move that will raise questions about the viability of the delegation model at the heart of fund management.
"The piece is a clear shot across the bow of an industry that has simply not embraced the spirit of CP86, as outlined several years ago by the CBI," stated John Phinney, CEO of Convergence Inc., a leading provider of operational risk management data and data analytics.
Convergence has been working hard to identify data in the EU that is consistent with its data accuracy and transparency standards. According to George Evans, Convergence's President, "we believe our operational risk insights, ongoing monitoring and workflow solutions will support the Designated Person and Organization Executive in ManCos and SMICS as they attempt to meet the spirit of CP86 in light of the CBI's criticisms."
Convergence will be sharing its data-driven findings and best practices that can help Designated Persons improve their assessment of risk within Delegates at the upcoming Funds Ireland MinCon on November 2, 2020.
Contact George Evans at gevans@convergenceinc.com for more information how our tools and models can help you meet your CP86 requirements.