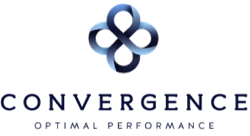 SOUTH NORWALK, Conn. (PRWEB) January 22, 2020
Convergence announced today that Jim Kelly has joined the firm as a Senior Managing Director to lead its growing Institutional Investor Division.
"Convergence has looked long and hard for a professional of Jim's caliber. He has that unique blend of trading, investment and operational experience that is so critical when serving today's Institutional Investor," said John Phinney, Chairman and Co-President of Convergence.
Jim's experience with Institutional Investors includes serving as an Advisory Board member of the Texas Alternative Investment Association, Head of Capital Introductions (The Americas) at Citibank and Pension Relationship Manager and Head of Transition Management (The Americas) at Morgan Stanley and its Co-Head at Bear Stearns. He was a member of the New York Stock Exchange serving as President & CEO The Kelly Group, NYSE Floor Official and Member of the Judiciary Hearing Panel.
"Jim is a great listener and fully understands the fiduciary challenges facing Institutional Investors, particularly Pension Plans, and is a great cultural fit for the firm, someone who will bring well thought-out solutions to our growing business," said George Evans, Co-President of Convergence.
"Convergence's commitment to bringing transparency and data-driven risk insights to the Pension Plan community is a key reason for my decision to join the Convergence team," according to Mr. Kelly.
Jim is a graduate of Fairfield University and attended New York University - Leonard N. Stern School of Business. More information on Mr. Kelly can be found on LinkedIn.