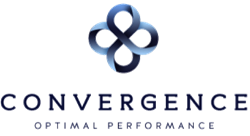 We are truly excited to announce major new additions to our data and analytical platform.
SOUTH NORWALK, Conn. (PRWEB) February 13, 2020
Convergence Inc., a leading provider of data-driven "insights" to investment Advisers, Institutional Investors and Service Providers, today announces the release of its new 2020 Research and Risk Analytical Platform. The Convergence platform provides 4,000 data artifacts on 35,000 registered investment advisers doing business in 162 countries, advising 173,000 public and private funds and doing business with 15,000 service providers worldwide.
"We are truly excited to announce major new additions to our data and analytical platform. We have increased the amount of private fund data to provide our clients with greater transparency into the business activities of asset managers. Our data and analytics help institutional investors and services providers identify, understand and manage risks that are changing in their Advisers and across the entire market," said John Phinney, Chairman and Co-President.
"It's important to note that Convergence was the first firm to provide Investors with regulatory filing clarity. In 2013, we started with the ADV analyses and explaining material changes to Investors given their fiduciary responsibilities. This has expanded to other filings, such as the 13 series, Form D and other filing sources. Other firms have followed but do not provide our comprehensive set of sources nor the derivative analytics such as Risk rating the infrastructure of the Adviser," said George Evans, Co-President of Convergence.
Enhanced and New Data Added

23,000 new private funds added, bringing our active fund database to 73,000.
13F Security holdings, listing almost 80,000 holdings mapped to registered Advisers.
31 major Asset Classes and 180 sub-classes invested in by Adviser and Manager Group.
11 new non-investment risk factors identified, bringing our proprietary total to 62, where all are scored, and a time-series view is provided by Adviser beginning in 2014.
All of our non-investment risk factors are mapped to operational, compliance, regulatory event and vendor risk categories. These categories represent the 4 RISK pillars we provide to Risk professionals assessing an Adviser.
Database Query Tools
In addition to providing to Investors daily critical changes to Advisor filings and the correlation to Risk and Complexity, we are providing the following new queries:

13f Security Search
Regulatory Event Risk Reports by event and impacted Adviser that explain the risk conditions that are likely to have contributed to the negative regulatory action.
Non-Investment Risk Reports by category and Adviser, shown in time-series back to 2014.
"Our new non-investment risk ratings, monitoring and analytics make it easier for institutional investors to identify and understand new risk conditions emerging within their portfolios, which helps them meet their fiduciary obligations, specifically ensuring the ongoing safety and soundness of plan investments," said Jim Kelly, Head of Institutional Investors.
About Convergence
Convergence, founded in 2013 by former leaders of asset managers and service providers, is headquartered in South Norwalk, CT.
For additional information about our new enhancements and on the benefits of becoming a Convergence client, please contact George Evans at 215-704-7100 or George Gainer at 203-956-4824.