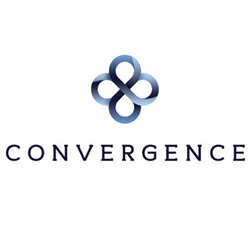 SOUTH NORWALK, Conn. (PRWEB) September 21, 2020
The platform will initially provide Chief Compliance Officers, compliance and investment due diligence professionals with access to one of three analytical tools that will help them assess the quality of their Form ADV The second tool is a Contact Directory of active Registered Investment Advisors with baseline data geared to the Service Provider community (Administrators, Audit Firms, Prime Brokers, Custodians, 3rd Party Marketers, Compliance Firms, FinTech Firms and Law Firms). Other products that will follow in subsequent quarters include business profile reports on Asset Managers and Service Providers.
"We are excited to announce the launch of our E-Commerce Platform. Our initial product, the ADV Analyzer, is a critical tool for compliance professionals to measure the compliance risk, identify market best practices and assess the compliance culture at a Registered Investment Advisor," said John Phinney, Chairman and Co-President.
"The Contact Directory is the most comprehensive and cost-effective contact list in the marketplace with over 115,000 contacts at 38,000+ Registered Investment Advisors. Business development and marketing professionals can quickly and efficiently identify new business opportunities and their relevant contact information," said George Gainer, Global Head of Client Management.
ADV Analyzer –Identifies Compliance Risk in an Advisor's business model by measuring the quality of an Advisor's Form ADV filings.

Quality is measured based on 3 areas of focus for the SEC: Accuracy, Consistency and Frequency of an Advisor's Form ADV filings.
Benefits include reduced cost and time created by excessive filings and points-out ways to avoid inadvertently tripping SEC exam triggers and demonstrates a strong compliance culture.
Contact Directory

The Convergence Contact Directory includes contact details for over 115,000 key control executives at over 38,000 Registered Investment Advisers advising over 160,000+ hedge, private equity, venture capital, real estate, securitized asset, liquidity, other and mutual funds.
Contact details are critical for business development, marketing activities and networking in the asset management industry.
About Convergence
Convergence, founded in 2013 by former leaders of asset managers and service providers, is headquartered in South Norwalk, CT.
For additional information about our new offering and on the benefits of becoming a Convergence client, please contact George Gainer at 203-956-4824 or Adam Safi at asafi@convergenceinc.com.