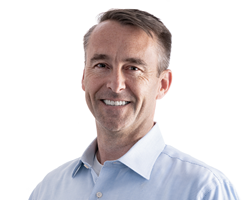 ATLANTA (PRWEB) August 25, 2020
British retail technology company Conversity has today announced its expansion into the North American market with the appointment of Brad Christian as Global Chief Customer Officer. This follows several years of sustained success with retail and telco clients in the UK.
Conversity's main service offering is intelligent guided selling (IGS) software. This technology simplifies online customer journeys by enriching and analyzing customer data and applying dynamic search, recommendation and segmentation logic. This insight is then distilled into a small number of relevant, real-time product recommendations that help consumers make complex purchases with ease.
Brad Christian has over 25 years of experience in global sales and service, and has collaborated with a range of brands to optimize business results through the thoughtful application of products, services, analytics and technology. Prior to joining Conversity, he spent 14 years as Chief Customer Officer at Market Force Information.
Brad said: "I am delighted to be joining Conversity at this pivotal time in our growth trajectory. The rapid migration to e-commerce has been powerful to witness. Our intelligent guided selling platforms capitalize on this growing trend and serve as a competitive differentiator for our clients. It has been truly validating to see the adoption of the service across our UK client base. I am excited at the prospect of both working with our existing clients to optimize their journeys for maximum ROI, while introducing the offering to those brands who have not yet been made aware of the significant value we provide in terms of helping brands personalize their e-commerce platforms, drive higher conversion rates and uncover greater strategic insight from their customers."
"Brad has a wealth of experience in Conversity's core markets and a comprehensive understanding of the challenges facing our clients today as they look to flourish in a rapidly changing retail environment," said Haj Muntz, Chief Executive Officer of Conversity,. This understanding, combined with a natural commercial acumen, will be instrumental to our success as we continue to expand our global client base.
Conversity's ability to hire a well-known industry veteran is a testament to the opportunity in front of us," commented Muntz.
Conversity has major international clients across multiple sectors including games and leisure, telco providers, pharmacy chains and health supplement retailers. Clients enjoy three-fold increases in online conversion rates and basket sizes alongside significant increases in customer loyalty and customer satisfaction scores. With Brad now in position, these services are now available to a global marketplace.
About Conversity
Conversity is the global leader in delivering intelligent guided selling platforms; online customer journey software-as-a-service that dynamically personalizes consumers' online purchase experience. Conversity serves a diverse customer base of brands and has been recognized by Retail Today as a Top 40 Outstanding E-commerce Agency and shortlisted by Retail Systems for the 2020 Online Innovation Award. For more on Conversity, please visit http://www.conversity.com.