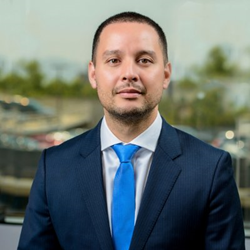 LOS ANGELES (PRWEB) February 10, 2020
Edward Harner, Chief Operating Officer at Green Solar Technologies, was recently featured in an article for Solar Power World written by Lisa Cohn titled "Module-level rapid shutdown: New requirements for fire safety."
In this article Harner explained the rapid shutdown requirements in place to assure firefighters can safely and quickly de-energize the DC conductors in solar panel systems.
Harner was quoted, explaining, "On a typical string inverter system, even after the inverter is switched off, the DC conductors remain live as long as the sun is shining. To protect our firefighters from hacking any live wires while ventilating the roof during a fire, rapid shutdown was introduced to kill any power in the system conductors."
And later in the article, Harner mentions, "Without the rapid shutdown requirements, firefighting in the age of wildfires and climate change would be more complex—and dangerous to firefighters who are already grappling with the challenges of bigger and more frequent fires."
Harner, well-versed in solar safety, believes these rapid shutdown requirements to be essential knowledge for anybody who owns a solar system.
Nicki Zvik, Founder of Green Solar Technologies, comments on Harner's feature, stating, "Safety is of utmost importance to not only the team at Green Solar Technologies, but to the solar industry as a whole, and nobody explains the ins and outs of safety protocol for solar systems quite like our very own Edward Harner."
The Solar Power World article wraps up with two quotes from Harner.
It reads:
"Firefighters are safer due to rapid shutdown requirements. More and more, they're also safer because they're taking precautionary steps such as maintaining a database of buildings with solar. And fire officials are providing special training on fighting fires in buildings with solar.
"For example, the city of Portland, Oregon is providing training to firefighters about how to respond to fires in buildings that have microgrids consisting of solar and storage.
"Structures with solar only add more complexity to the challenge of firefighting," said Harner. "We want our firefighters to be safe, and we want to also promote and accelerate the adoption of solar technology."
Zvik adds to Harner's statements, sharing, "With so much turmoil from recent wildfires sprouted from large utility cutting corners, the solar industry is more cautious than ever to make sure that no homes or lives are lost due to something as simple as powering a home or business. We want our communities and those who work so hard to protect us to feel safe with solar, and the rapid shutdown requirements are necessary to ensure the solar industry can provide that ease of mind."