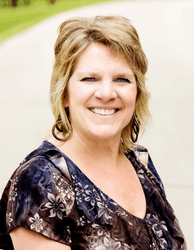 Cookbook Specialists has created more than 10 million custom cookbooks and printed them for church and school group fundraisers, chefs, restaurants and major corporations, including Johnson & Johnson and Proctor & Gamble's Oral-B brand.
INDEPENDENCE, Iowa (PRWEB) April 30, 2021
Cookbook Specialists, a division of Independence-headquartered Print Express, announced today it acquired Jumbo Jack's of Audubon, Iowa, a printer of custom cookbooks, calendars and student planners. The transaction closed April 12, 2021. Details of the deal were not disclosed.
"We're pleased to welcome Jumbo Jack's manager with 25 years' experience in the printing industry, Jeanne Christensen, to the Cookbook Specialists' team of experts," said Sheri Hartkemeyer, owner of Print Express and Cookbook Specialists. "Together, our teams bring more than 110 years of cookbook production expertise to our customers. Many of Cookbook Specialists' customers are on the East Coast and have come to enjoy our Midwest work ethic, customer service, quality production and fast turnaround time. We look forward to delivering this exceptional service and quality products to all Jumbo Jack's customers."
Cookbook Specialists has created more than 10 million custom cookbooks and printed them for church and school group fundraisers, chefs .restaurants and major corporations, including Johnson & Johnson and Proctor & Gamble's Oral-B brand.
Hartkemeyer, who had worked for 20 years selling commercial printing in Cedar Rapids, Iowa, bought Print Express in 2003. Print Express acquired Miller Printing in 2006 and grew its commercial printing side of the business that handles everything from direct mail postcards to corporate stationery suites to wedding invites. In 2010, Print Express acquired Brennan Printing largely for its cookbook production business and started Print Express' Cookbook Specialists division. It added G&R Publishing's cookbook production arm to the business in 2018.
"Jumbo Jack's will be our fourth acquisition in 18 years and is an integral part of our strategic growth plan," said Hartkemeyer. "Our last three acquisitions helped us grow our sales 300% since I bought Print Express. I believe we will see a 400% increase in sales since inception with the addition of Jumbo Jack's. We've already had to move to a larger facility in Independence and may need to add additional production staff in the coming years."
Hartkemeyer noted this type of growth hasn't been the case across all the print industry due to digital disruption and the pandemic and stated things had slowed for her business until the summer of 2020.
"People were growing victory gardens, taking up bread baking and making their favorite restaurant recipes at home — and wanting to share these great recipes with friends and family," said Hartkemeyer. "We started seeing an uptick of new customers who wanted to create a custom cookbook to share their quarantine masterpieces. We've also had chefs from New York City and Washington D.C. who wanted to share recipes with restaurant fans, including producing a high-end, coffee-table cookbook for world-renown chef James Canora, who appeared on Top Chef."
According to the NPD Group, the sale of cookbooks rose 15% from January 2020 to September 2020 compared to 2019 — with bread-specific cookbooks rising 145% in sales.
"I came to Cookbook Specialists in the spring of 2020 to produce a pretty big cookbook with over 160 recipes and 200 pictures," said Canora. "They had the patience to work with a very picky, professional chef and were professional, knowledgeable, talented and kind. They put up with all my demands and got it done right for the right price. I hope to work with them again."
There was also an uptick in sales is for customized cookbooks from content that originated from a digital source.
"While many pin favorite recipes on Pinterest, and e-cookbooks work well for them, we've found many others still want a hard copy of the recipe versus trying to read the recipe off the screen," said Hartkemeyer. "We want to meet the needs of both the digital and print audiences, including our large customer base of Amish community members who mail in their recipes with instructions for their custom cookbooks. Our next product development initiative will be e-cookbooks to continue our growth trajectory through new technologies."
Jumbo Jack's' customers will benefit from new technologies on Cookbook Specialists website which automates the recipe content-transfer process for publishing.
"I am so excited to bring our Jumbo Jack's customers some new technologies, while providing them with the same continuity of customer service I've provided them the last 25 years," said Christensen. "I think they will also appreciate being able to fully customize their cookbook from the comfort of their own kitchens, choosing upgrades like perfect bound or hard cover bound, full-color printed dividers and more environmentally friendly UV coated covers versus laminated covers."
Christensen will continue to work from home in Audubon after the Jumbo Jack's production facility, located at 301 Broadway, closes next month. She'll create new orders and place reorders with Cookbook Specialists, which maintains all the records and customer files for all the acquired companies and produces and prints the cookbooks at its Independence facility located at 505 20th Ave. SW.
About Cookbook Specialists
Cookbook Specialists is a customer-oriented printer of self-published books, including fundraiser cookbooks, history books, class reunion books, city celebration books and related stationery. For more information about Cookbook Specialists, please visit http://www.cookbookspecialists.com or call 800-383-1679.
###