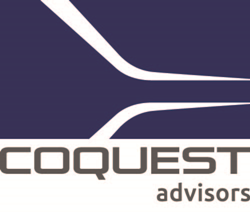 "Ryan has cultivated a wealth of portfolio allocation and investment management expertise while sharpening his leadership skills," said Coquest Managing Director G. Maxwell Eagye.
CHICAGO (PRWEB) January 14, 2020
Coquest Advisors, a leader in alternative investment research and consulting, has announced that Ryan Hart, a 17-year veteran in investment research, due diligence, and portfolio management, has been promoted from Director of Research and Portfolio Manager to the role of Chief Investment Officer at Coquest Advisors effective January 1, 2020.
Mr. Hart has been with Coquest Advisors since its inception in 2015, developing the firm's focused expertise in manager selection, portfolio construction and alternative investment research for family offices, institutions and investment advisors.
Mr. Hart will be responsible for managing the Investment Team and will lead strategy around the implementation and execution of the firm's key alternative investments research, consulting and portfolio management processes.
"Ryan has cultivated a wealth of portfolio allocation and investment management expertise while sharpening his leadership skills," said Coquest Managing Director G. Maxwell Eagye. "His superior track record in the delivery of research and portfolio consulting services to allocators and investors led him to be a natural choice for CIO. He'll no doubt continue be a catalyst in our firm's long-term growth."
Prior to joining Coquest, Mr. Hart held investment management roles at Altegris Advisors, Wells Fargo Advisors, and Meritage Capital. He graduated Magna Cum Laude from the University of San Diego with a Bachelor's in Business Administration and began his career as a Hedge Fund Analyst at Franklin Templeton Investments. Mr. Hart is a Chartered Financial Analyst (CFA) and a Chartered Alternative Investment Analyst (CAIA).
"Coquest Advisors is poised for growth across its multi-strategy global macro programs and alternative investment consulting services," said Ryan Hart. "I look forward to leading and mentoring the Coquest Advisors Investment Team while further developing our qualitative and quantitative techniques to efficiently identify, evaluate and select managers and strategies for our clients."
For more information on Coquest Advisors visit https://www.coquestadvisors.com/
About Coquest Inc.: Coquest Inc. was founded by John Vassallo and Dennis T. Weinmann in 1990 to leverage their energy trading and brokering expertise from working on the New York Mercantile Exchange. Today the company is a full-service brokerage and alternative investment consulting firm based in Dallas. It provides hedging and speculative services for clients in Energy and Agricultural industries. In 2015, it added Coquest Trade Services to pair up the best FCM services with clients. That same year it launched Coquest Advisors and Coquest Traders Research to aid investment advisors and family offices in vetting and designing alternative asset portfolios as well as develop and service trading advisors. Coquest Inc. is registered with the Commodity Futures Trading Commission and is a member of the National Futures Association (NFA). Mr. Vassallo served on the NFA board from 2002-2012. Coquest also is a member of the National Introducing Brokers Association. (http://www.coquest.com).
About Coquest Advisors: A division of Coquest Inc., Coquest Advisors LLC is dedicated to identifying the most talented investment managers for the firm's clients using a rigorous due diligence and analysis process that combines quantitative and qualitative techniques. This robust process presents select manager talent to an in-house investment committee that reviews the managers and strategies to find the best in class. Unanimous approval is needed for any trading manager to join the stable of top managers, which then are used to develop customized portfolios for Coquest clients. Coquest Advisors conducts all manager evaluations for the CTA Challenge, a year-long competition for commodity trading advisors hosted by Coquest Inc.