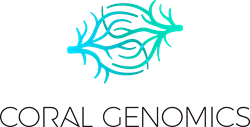 SAN FRANCISCO (PRWEB) October 06, 2020
Coral Genomics has been awarded a $2 million National Institutes of Health (NIH) Phase II Small Business Innovation Research (SBIR) grant to fund research that will expand the clinical utility of genomics for diverse populations. The results of the study will not only improve patient outcomes, but lower costs for health systems.
Specifically, the awarded grant aims to apply low depth applications for clinical germline sequencing, including low coverage whole genome sequencing (lcWGS) and whole exome sequencing (WES), through innovative library prep and analysis capabilities. Coral's first study under the grant will focus on Inflammatory Bowel Disease (IBD) and yield data to help healthcare practitioners select the optimal therapeutic option for each patient, ending the current trial-and-error process that can take years to find the correct treatment.
The focus on diverse populations is due to the current lack of participation of minority populations in clinical studies, which has resulted in little available information upon which health practitioners can base selection of proper treatment of patients within a minority demographic.
Coral will process patient samples in its recently certified CLIA lab and use its algorithms to determine the best therapeutic for IBD patients. The company is currently in the clinical state of development and enrolling patients. Initial results will be available at the end of 2020, but the study will continue for 2 years to improve the quality of data collected.
Coral's Phase II award follows a Phase I NIH SBIR grant to fund its innovative library preparation strategies. Since receiving the Phase I grant, Coral's has extended its genomics workflows to include functional assays which improve medication selection predictions significantly across age, gender, and race compared to current practice.
Coral Genomics, founded in 2018 in San Francisco, California, generates novel data sets to fill gaps in large-scale biobanks with clinical diagnostics that facilitate medication selection for diverse populations. Integrating molecular, functional, and clinical factors to optimize treatment for chronic disease, Coral works with healthcare systems to provide end-to-end precision medicine support from next-generation sequencing through patient/provider facing healthcare reports that create more personalized and efficient healthcare delivery. Coral is fueled by the largest diverse database functionally associating genetic variation to clinical outcomes. Coral has recently been registered as a CLIA lab by California.