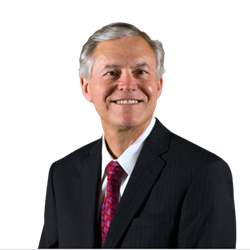 HOUSTON (PRWEB) October 31, 2018
Houston-based CORDA Investment Management, LLC, is proud to announce the launch of its new website. CORDA's founder, Bonner Barnes, has been recognized four years in a row by both Barron's and Forbes as a Top Advisor in the United States. CORDA's new website will help Mr. Barnes and the entire team connect more easily with clients and provide even more educational material. CORDA's team believes that wealth management should be accessible to all, not just those who were born into wealth.
About Corda Management
An investment advisory firm with clients across the country, CORDA Investment Management, LLC has offices in Houston, Austin, and Dallas. Their hand-selected team of highly experienced advisors have built relationships with more than 1000 families from all walks of life. The firm is careful to customize each client's portfolio to meet that client's unique needs and goals. In addition to the Barron's and Forbes recognition, the firm has won numerous awards.
CORDA follows the contrarian investment approach pioneered by Warren Buffett and Benjamin Graham, focusing on strong and stable companies that are temporarily trading at a discount. The firm provides full financial planning and wealth management services, building lifelong relationships with its clients.
CORDA Houston office (headquarters)
8955 Katy Freeway
Suite 200
Houston, TX 77024
281-407-1531
CORDA Dallas office
15950 Dallas Parkway
Suite #430
Dallas, TX 75248
469-453-6498
CORDA Austin office
9600 Great Hills Trail
Suite #150W
Austin, TX 78759
512-518-6849
For more information, visit the firm's new website at http://www.cordamanagement.com/.