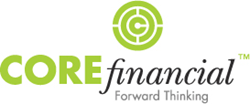 VENICE, Calif. (PRWEB) November 16, 2020
Core Financial Partners, Inc., a boutique financial management firm focused on wealth generation for successful business owners and high-net-worth families, announced today that seasoned investment strategist, Samuel Kunz, has joined the company's leadership team as Chief Investment Officer.
Kunz brings over 28 years of leadership and analysis experience in the financial services industry. Prior to joining Core Financial, he served as Senior Managing Director for the University of California where he designed the strategic and tactical asset allocations for multiple portfolios, including defined benefit and contribution plans, endowments, working capital, and captive insurance totaling more than $140 billion.
Prior to the University of California, Kunz was the Chief Investment Officer of the Policemen's Annuity and Benefit Plan of the City of Chicago, where he oversaw the pension and benefit fund totaling $3 billion, which served 8,000 retired and 13,000 active employees.
"We are thrilled to add Sam to our lineup," said Core Financial & KoBre Companies Chief Executive Officer, John Koudsi. "Not only will Sam make an immediate impact at Core Financial, but he will also play a pivotal role across all of the organizations under the KoBre Companies umbrella."
Kunz's hiring completes the leadership team and resolves the reimagination of Core Financial, and the broader KoBre Companies. Collectively with its sister organizations, Core Financial is poised for significant growth with the addition of Kunz.
"I'm honored to join the team at Core Financial Partners to assist in driving portfolio performance for our clients, especially as it relates to creating publicly traded models that enhance Core's proven private opportunities," commented Kunz. "I am impressed by the team's focus on growth, their unique approach to wealth creation, and dedication to the success of its clients."
Kunz received his MBA from the Booth School of Business at the University of Chicago and his CFC, Commerce from the Ecole de Commerce de la Châtelaine. He is a CFA and CAIA charterholder.
ABOUT CORE FINANCIAL PARTNERS:
Founded in 2010 by John Koudsi, Core Financial Partners serves as the Wealth Management arm of The Kobre Companies, a portfolio of enterprises focused on generating wealth for its investors.
Core consists of a highly effective and curated team of diverse professionals who understand the unique needs of their clients as well as the value driven by Core's affiliate companies, including but not limited to Trojan Storage and Jett Ventures. Core serves a select group of clients through their team of CFA's, CFP's, and CPA's. Their typical client has a great appreciation for contrarian views and seeks highly strategic and unique investment opportunities.
CONTACT:
Core Financial Partners, part of the KoBre Companies
Andre Pavlovic
pr@corefpi.com
310-450-6007
https://corefpi.com/
https://kobrecompanies.com/