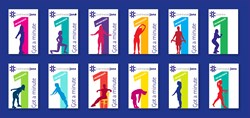 Being able to access CoreFitness during a hectic day, increases my energy level and makes me feel a sense of accomplishment about my well being.J. Russo, CEO Singlepoint
New York, NY (PRWEB) November 26, 2013
CoreFitnessByJana welcomes their newest Corporate Wellness client, Singlepoint Care Network Inc., a provider of long term care management, home and community based service coordination for home based frail Medicare and Medicaid beneficiaries. "Because CoreFitnessByJana corporate wellness fitness solutions do not require investment in physical space, equipment or even IT resources, they are a great fit for smaller businesses like Singlepoint who want to promote a healthy workplace and lifestyle choice but have limited resources" says CoreFitness founder, Jana Sanford.
Singlepoint Care Network is staffed predominantly by nurses, social workers and other care givers focused on maintaining and improving quality of life for the frailest individuals. Most of the staff spend their day on the phone with patients, family members, doctors and service providers with few breaks away from their desks. As is often the case with care givers, they're so focused on helping others that they don't take the time to take care of themselves. CoreFitnessByJana's Got A Minute For Your Health in office exercise videos appealed to Singlepoint as a way to encourage employees to take a minute hear and there throughout the workday to relieve stress and focus on their own well being, without disrupting work flow. Furthermore, as all of the CoreFitness workouts are available over the web they are accessible to Singlepoint's remote home and field based nurses, in office staff and their families when and where its most convenient for each individual.
As they do not currently have a wellness portal, Singlepoint chose to deploy CoreFitness workouts to its employees via the CoreFitnessByJana.com membership based website. This quick and simple approach required no Singlepoint resources and was implemented instantaneously. Other options include, licensing of CoreFitness workout videos which can be shared via a company wellness portal or intranet and coming soon, mobile applications that can be downloaded to employee personal devices for access anywhere and anytime.
About CoreFitnessByJana:
CoreFitnessByJana.com was founded by certified Pilates Instructor, ACE Certified Personal Trainer and Wharton MBA Jana Sanford with the goal of making fitness accessible and affordable for anyone at anytime.
CoreFitnessByJana provides numerous online 10-20 minute fitness workouts as well as simple 1-2 minute do anytime exercises for individuals, as well as licensed Corporate Wellness and Hospitality fitness solutions.
For more information about our Corporate Wellness Fitness Solutions, contact: health(at)corefitnessbyjana(dot)com or jana(at)corefitnessbyjana(dot)com.