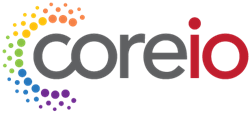 This achievement demonstrates Coreio's continued high level of engagement with our clients and our dedication to making ServiceNow available to all organizations
TORONTO (PRWEB) March 13, 2019
Coreio Inc. today announced it has achieved the ServiceNow® Silver Sales and Services Partner designation as well as Authorized Training Partner Status. This achievement recognizes Coreio's achievement and commitment to providing an excellent quality sales experience helping ServiceNow customers access powerful ServiceNow solutions that transform how work gets done and commitment to training and product expertise, certification and excellent customer satisfaction to provide good quality ServiceNow implementations that help your enterprise work more efficiently.
"Our team's focus and commitment to be one of the preferred ServiceNow partners to Canadian headquartered organizations, has seen us reach Silver status in a rapid fashion," said David Naiman, President and CEO of Coreio, "This achievement demonstrates Coreio's continued high level of engagement with our clients and our dedication to making ServiceNow available to all organizations. It took hard work by our dedicated professionals to achieve this status in such a short period of time, and we will continue to invest in the ServiceNow platform to continue to improve our business and the services we provide to our clients. Notably, Coreio obtained its Silver Partner status in less than one (1) year following achieving Bronze status in May 2018 and less than two (2) years following the formal launch of our ServiceNow services in 2017."
The ServiceNow Sales and Services Partner Program recognizes partners based on their demonstrated sales engagements, product and solutions knowledge, and proven experience driving customer success and revenue growth, their experience, expertise, competencies and specializations. It is important for organizations to choose a partner who a has high level of achievement within the ServiceNow Sales and Services partner program, as it ensures they are staying up to date with the ever-expanding capabilities offered by ServiceNow. Coreio's success reflects its commitment to equipping customers with innovative ServiceNow solutions and due to a focus on customer success and the depth of knowledge retained within the company.
By attaining the Silver Sales and Services Partner designation as well as authorized ServiceNow Training partner status, Coreio is positioned in a small and select community of Canadian-owned and operated businesses that operate within the higher accreditation levels in the ServiceNow universe.
Uniquely, Coreio is one of the few Canadian providers that offer ServiceNow as a Service or on an MSP basis. By adopting ServiceNow as an MSP with Coreio, smaller organizations can realize the benefits of their own fully segregated and secure ServiceNow environment within Coreio's instance on a subscription basis. This way, those clients can take advantage of its benefits of the fastest growing cloud platform in the world, without the complexity of implementation and ongoing administration. Coreio supports, administers and monitors the ServiceNow environment on the client's behalf. Coreio has cemented itself as a leader in various segments of ServiceNow and works closely with a community of best in breed partners to enable continuous delivery of ServiceNow offerings to clients across North America
***
About Coreio
Coreio Inc. is a leading Toronto-based IT services provider that delivers IT Infrastructure and Operations solutions for enterprise-scale companies across North America. We build on our 35-plus year history as a strategic partner, and apply our experience as in-house IT experts, to help our clients solve complex business and technology issues, so they can focus on what they do best. In addition to offering ServiceNow Sales, Service and Training, Coreio provides a variety of managed IT services across onsite IT support, data centre and networking, asset lifecycle management and request/incident management, as well as strategic IT counsel to enterprise clients regarding Infrastructure and Operations.
For more information on Coreio ServiceNow capabilities, please visit Coreio's Technology Solutions page at https://www.coreio.com/technologysolutions/.
For more information on Coreio and its services, please visit Coreio's website at https://www.coreio.com or follow us on Twitter and LinkedIn.
ServiceNow, the ServiceNow logo, Now, Now Platform, and other ServiceNow marks are trademarks and/or registered trademarks of ServiceNow, Inc. in the United States and/or other countries. Other company names, product names, and logos may be trademarks of the respective companies with which they are associated.
For Further Information
Steve Mifsud, VP, Technology Solutions, steve.mifsud@coreio.com
David Naiman, President & CEO, david.naiman@coreio.com