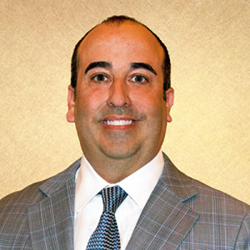 Participating in Harvard Law Schools Master Negotiation Program was a fantastic experience.
Las Vegas, NV (PRWEB) May 10, 2017
Attorney Corey Eschweiler was invited to participate in Harvard Law School's Master Negotiation Program; a class at Harvard for elite negotiators from around the world. Approximately 60 lawyers and executives from across the globe were selected to attend the two-day program and participated in multiple intensive simulated negotiations where they gained insight on how to improve their abilities to effectively negotiate and create additional value in deals and disputes.
The Harvard Law School Master program is led by a distinguished team of educators, authors, thought innovators, and practitioners. Eschweiler was thrilled with the opportunity to further hone his negotiation skills alongside top industry leaders.
"This was a fantastic experience dealing with negotiators from not only different countries, but different occupations, who brought vastly different perspectives and ideas about how to approach negotiations." Corey Eschweiler added, "To incorporate these perspectives moving forward will be invaluable."
Contact Corey Eschweiler directly at 702-877-1500 or via online at glenlerner.com to learn more about his Harvard Law School's Master Negotiation Program experience.
About Glen Lerner Injury Attorneys
Glen Lerner Injury Attorneys began helping people with personal injury and dangerous drugs claims in Nevada over 25 years ago. Over the past two decades, Glen Lerner Injury Attorneys has grown into one of the largest plaintiff's personal injury law firms in the country, with over 40 attorneys and nearly three hundred employees located in Nevada, Arizona, California, Illinois and Indiana. The Glen Lerner attorneys also have relationships with attorneys across the country to help those hurt outside of states where the firm practices. The firm also assists with social security claims nationally and dangerous product lawsuits such as talcum powder ovarian cancer cases and diabetes drug Onglyza heart attack claims. For additional information, visit glenlerner.com or call (702) 877-1500.
Follow the law firm on Twitter (twitter.com/glenlerner) and like their Facebook page (facebook.com/glenlernerinjuryattorneys) for current updates regarding legal topics and their community involvement and contributions.