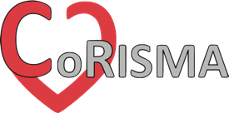 NEW HAVEN, Conn. (PRWEB) August 30, 2021
CoRISMA MCS Systems Inc.(CoRISMA), an early stage medical device company and creator of the CoRISMA Heart Failure device, today announced that the company has closed a $27 million Series A financing round led by China Grand Pharmaceutical and Healthcare Holdings Limited (Grand Pharma). Grand Pharma will obtain approximately 22.2% equity interest in the company and broad commercial rights to the Greater China market including Brunei, Greater China (including Mainland China, Hong Kong, Macau, and Taiwan), Cambodia, Indonesia, Laos, Malaysia, Myanmar, Philippines, Singapore, Thailand, and Vietnam.
"I'm delighted to partner with and receive support from the Grand Pharma team. Together, I believe we're positioned to help the countless heart failure patients suffering from this relentless disease," said Mike Theran, Chief Executive Officer of CoRISMA. "Grand Pharma's bold financial investment and extensive technical support will allow us to dramatically accelerate our development and commercialization efforts."
Heart failure affects 26 million patients worldwide and is a very costly disease requiring long hospitalizations and close clinical monitoring. Current treatments are expensive and highly invasive, limiting availability to a few select countries despite the high global prevalence and economic burden of the disease. The CoRISMA device, a transcatheter that is implanted and features wirelessly powered mechanical circulation support, is designed to be less invasive, less expensive, and expands the market for heart failure devices.
"We are very excited to collaborate with the CoRISMA team," said Frank Zhou, Chief Executive Officer of Grand Pharma. "We are eager to work together to jointly develop this breakthrough heart failure therapeutic device technology and address a major unmet clinical need."
About CoRISMA MCS Systems Inc.:
CoRISMA MCS Systems Inc. was founded in 2018 and spun out of the Bonde Artificial Heart Lab at Yale University. Mr. Theran and Dr. Bonde, a cardiac surgeon at Yale New Haven Hospital, are cofounding partners and share a passion for creating this important device. For more information, please visit: http://www.corismacv.com
About Grand Pharma:
Grand Pharma is a publicly traded company on the Hong Kong stock exchange. Their core strategic focus is neurovascular and cardiovascular precision interventional diagnosis and treatment which includes five strategic markets; vascular intervention, neuro intervention, structural cardiac disease, electrophysiology, and heart failure. For more information, please visit: http://chinagrandpharm.com/