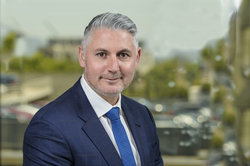 LOS ANGELES (PRWEB) March 06, 2020
The coronavirus outbreak, which originated in Wuhan, China, is an pandemic that is affecting not only our health but also our businesses.
Since the outbreak, countless factories and businesses in China have temporarily shut down, including solar manufacturing factories, and though the U.S. solar tariffs have diminished our reliance on Chinese-made solar parts, this is still negatively affecting the global solar industry.
Nicki Zvik, Founder of Green Solar Technologies, shares his thoughts on the matter.
"There is a reason why Green Solar Technologies was the only solar company who spoke in favor of the solar tariffs in Washington D.C.," says Zvik. "We saw something that other companies didn't. We knew that it would only benefit us to rely on high quality, American-made solar parts so that the American solar industry could flourish and the quality of solar energy systems would be easier to control. Now with coronavirus reeking havoc on China, their solar industry is facing major setbacks, and those U.S. solar companies who still outsource to China are feeling its wrath."
According to an article written by Aparajita Dutta published on Yahoo Finance, "The novel coronavirus outbreak has put pressure on China's solar market, particularly on the supply side. The extended shutdown implemented in factories to contain the spread of the virus is expected to have slowed down the production rate.
As a result, overall capacity growth in the first quarter of 2020 is widely expected to decelerate. Consequently, solar stocks are expected to show sluggish growth in the near term."
Zvik continues, "This should be a wake-up call to us all that we need to rely on American-made products for solar energy and in every other market as well. We can control what happens here, but we have very little control over what goes on halfway across the world. As a result of our continued reliance on China, we will still unfortunately feel some of the negative effects of possible higher prices and stock market fluctuations in the solar industry. But these are short-term problems that we will be able to correct in the future if we can all get on board with American-made and manufactured goods."