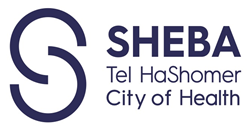 The center's medical professionals are well prepared to deal with any national health or medical emergency. As such we stand ready to assist and treat our citizens in a professional manner.
RAMAT GAN, Israel (PRWEB) February 17, 2020
Working in conjunction with Israel's Minister of Health, Rabbi Yaakov Litzman and Moshe Bar Siman Tov, Dir. General of the Ministry of Health, Sheba Medical Center at Tel HaShomer will host those Israeli citizens who had been confined to the Diamond Princess cruise ship in Japan during the past few weeks, who've not exhibited coronavirus symptoms. They will be flown back to Israel on a special flight and sent to Sheba Medical Center, where they will be fully examined and treated by a specially trained medical staff.
The Israelis will be quarantined for up to two weeks in comfortable quarters on the Sheba campus away from the main hospital complex, allowing for the medical center to function in a normal manner.
"We are working closely with the Japanese government, the Foreign Ministry and emergency services to safely bring home the Israeli citizens. We are also working to ensure the safety of all Israeli citizens as well. We have instructed Sheba how to deal with the challenging logistics involved," said Rabbi Litzman.
Mr. Bar Siman Tov added, "Treatment for our citizens on the ship is a medical challenge for everyone involved and Sheba is prepared for this process. Clal Insurance, Migdal, Harel and Passport Card have assisted us in securing the plane that will bring them home. MDA and other emergency services will be ready at Ben Gurion Airport to transport them to Sheba. We are determined to ensure the safety of all Israeli citizens."
Prof. Elhanan Bar-On, the Director of Sheba's Center for Emergency Medicine said, "The center's medical professionals are well prepared to deal with any national health or medical emergency. As such we stand ready to assist and treat our citizens in a professional manner."
About Sheba Medical Center
Born together with Israel in 1948, Sheba Medical Center, Tel HaShomer is the largest and most comprehensive medical center in the Middle East. Sheba is the only medical center in Israel that combines an acute care hospital and a rehabilitation hospital on one campus, and it is at the forefront of medical treatments, patient care, research and education. As a university teaching hospital affiliated with the Sackler School of Medicine at Tel-Aviv University, it welcomes people from all over the world indiscriminately. In 2019, Newsweek magazine named Sheba one of the top ten hospitals in the world. For more information, visit: eng.sheba.co.il