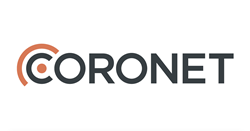 Through advances to its award-winning AI, Coronet can now alert users via a simple inbox view each time abnormal situations that might negatively affect company security or productivity occur.
TEL AVIV, Israel (PRWEB) June 19, 2019
Coronet, the leader in security-as-a-service powered by AI and cloud, today announced an upgrade to its data breach protection platform that creates a more seamless experience for its small and mid-sized business customers and its MSP and MSSP partners to manage critical cybersecurity events. Through advances to its award-winning AI, Coronet can now alert users via a simple inbox view each time abnormal situations that might negatively affect company security or productivity occur. This unprecedented visibility into malicious activity will enable security administrators of all technical levels to focus on the most critical action items while also serving as a catalyst to encourage alert resolution in real-time, ultimately hardening security.
Specifically, Coronet's AI alerts will notify users of:

Disconnected services, unprotected users, gaps in rule coverage, etc.
Changes in system configuration (deleted services, new console users, etc.)
Actions that impact end user productivity (user suspended from service, mass file blockage, etc.)
Abnormal event rates
As the first in security-as-a-service to offer in-message alerts, Coronet is not just helping customers to automatically remediate attacks in the short-term, but it's also providing visibility into threats that require extra attention to respond.
For smaller companies, a button or link alongside the notification will guide systems administrators through alert resolution, while also keeping them focused on the most urgent actions required to ensure optimal cyber hygiene across the organization. For MSPs and MSSPs managing multiple customers, Coronet's alerts will provide one area to view critical action items that require attention across all customers.
"Coronet is constantly looking for ways to help our customers be proactive with their cybersecurity efforts that does not include the complexities inherent to enterprise security tools," said Dror Liwer, founder and CISO of Coronet. "Our AI-driven alerts are exactly what our customers need to ensure that the abnormal situations presenting the biggest risks are the ones that are prioritized for immediate resolution. For SMBs, this means achieving cyber hygiene and for our MSP partners this allows one place to view actions items for all their customers."
Over the past year, small and medium-sized businesses have been targets of more aggressive cyberattacks, with roughly half having suffered a cyberattack. With today's product update, Coronet is providing smaller companies, along with the MSPs and MSSPs that they frequently partner with, with the greater visibility and seamless controls needed to tangibly reduce risk.
Additional product updates include:

New Alerts Module – New notifications to the system administrator on situations that might affect company security or productivity.
Rules & Events – Updated views allow better visibility of rules and events; New filters support easier and faster event investigation. This includes the new map view to locate geographic-related events.
Data Loss Protection Improvements – New monitoring allows administrators to focus rules by file, content, users, and groups; File names, file metadata, and files from incoming collaboration are further scanned.
Malware Protection Enhancements – Further inspection capabilities of malware files including files from outside accounts being shared with a company user.
Geo-Fencing – Simpler IP address rules that allow administrators to define where a user can/cannot access cloud services.
Earlier this year, Coronet announced updates to its all-in-one award-winning data breach protection platform, providing SMBs further insight into data leakage and potential regulatory compliance violations. Coronet has also previously partnered with Dropbox and Lenovo and more recently announced the launch of its managed service provider (MSP) program, empowering MSPs to more effectively service their SMB customers with enterprise-grade protection.
For more information, to sign up, or request a demo, visit and follow us @coronetworks or http://www.coro.net.
About Coronet
Coronet is a world leader in providing organizations of every size with security for their cloud applications, bring-your-own-devices, and communications over public networks. With over 2.5 million users, Coronet's platform uses AI to detect and mitigate threats, eliminating the need for a security team to chase down security events. Provided as a subscription service, with nothing to install on premises, Coronet brings enterprise grade cyber security to organizations of any size, at an affordable price, eliminating the complexity and laborious nature of traditional security platforms.