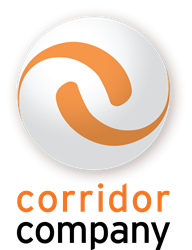 "Market volatility is a challenge in the Forestry Business. We can now get a contract executed much faster than with our previous system, before price fluctuations render terms obsolete." -Cathrin Weis, Manager, Contracts & Property Transactions
NEWBURYPORT, Mass. (PRWEB) September 05, 2019
Corridor Company, Inc., the leading provider of contract lifecycle management solutions for Microsoft Office 365 customers has published its latest case study on Port Blakely.
Operating for more than a century and a half in one of the oldest industries in the US, Port Blakely has long been committed to embracing new technology for operational efficiency gains in the forestry business. Accordingly, the organization knew they needed an agile, adaptable solution that was easy to configure and quick to deploy globally.
The case study outlines how adopting the cloud based contract management solution, Contracts 365 allowed them to overcome challenges faced by a large number of companies today, such as: slow contract turnaround time, accuracy issues, heavy manual workload, and inability to support a global user base.
The case study is available on the Corridor Company website and is free of charge.