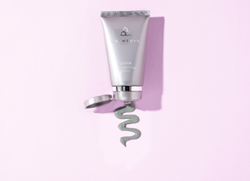 It is our goal to create products that support our customers' needs, and we are so excited that goal has been successful and led us to become a fan favorite.
ATLANTA (PRWEB) February 25, 2020
COSMEDIX, a globally recognized skincare pioneer in the world of clean beauty, is honored to be the recipient of Dermascope's 2020 Aesthetician Choice Award for Favorite Acne Mask. The luxurious skincare brand announced today that their Clear Deep Cleansing Mask was voted by fans as the top seller in its category at the 6th annual awards. COSMEDIX has been a key player in the beauty industry for over 20 years, and Clear proudly joins their long list of award-winning skin care products, including daily skin care routine musts, like a cleanser, eye serum, sunscreen, and moisturizer.
The Aestheticians' Choice Awards are held each year by Dermascope Magazine— an aesthetics and spa therapy journal originating in 1972 that has been educating skincare professionals for over 40 years. The awards are given to honor the industry's best skin care and makeup brands and people while shining a light on the top, aesthetician-approved products. Winners are chosen from 12 main categories which highlight everything from cleansers and hair removal to makeup and aesthetic ambassadors. COSMEDIX Clear Deep Cleansing Mask was featured in the 'Favorite Acne Mask' sub-category and was selected by fans as the category winner.
"COSMEDIX is honored to have Clear Deep Cleansing Mask named a leading acne mask," said Christine Jackson, Global Director of Brand at COSMEDIX. "Our brand is dedicated to our guiding principal of delivering gentle, effective skincare solutions that are cruelty-free and cater to all skin tones and concerns. It is our goal to create products that support our customers' needs, and we are so excited that goal has been successful and led us to become a fan favorite."
Clear Deep Cleansing Mask is a clarifying face mask that contains clean, plant-based ingredients and is free of potentially harsh additives, such as parabens, mineral oil and artificial fragrances. The top-rated face mask is formulated with Kaolin Clay to help trap excess oil and impurities that could potentially clog pores, along with Sulfur and Tea Tree Oil to help purify the skin for a hydrated, smoother-looking skin tone. Clear is an ideal secret weapon for those aiming to reduce the appearance of redness and balance their complexion for a less shiny appearance. It is the third COSMEDIX product to receive an award from Dermascope's Aesthetician Choice Awards.
To learn more about Clear Deep Cleansing Mask and other top-selling, award-winning skin care products, visit cosmedix.com
About COSMEDIX
COSMEDIX is a professional skincare line that is formulated with clean, potent plant-based ingredients, Nobel Prize-winning chemistry and gentle actives to deliver safe, effective results. Our commitment is to use the purest ingredients for the skin. The entire skin care line is cruelty free and free of many harsh ingredients including: parabens, benzoyl peroxide, glycolic acid, petrolatum, hydroquinone, artificial dyes and sodium lauryl sulfates.