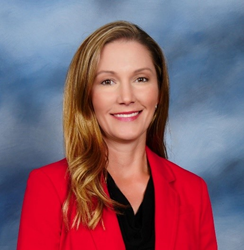 HOUSTON (PRWEB) June 13, 2019
The American Society of Highway Engineers (ASHE) Houston Section recently installed Kim Sachtleben, P.E and Business Development Director at Costello, Inc. as their 2019 President.
ASHE is a professional society that represents highway engineers and others involved in the transportation and construction industry. ASHE provides a forum to grow technically and professionally by interacting with one's peers in the transportation industry while working together to help solve common problems and discuss pertinent issues.
ASHE Houston provides this opportunity through their monthly meetings which include Technical Seminars, Tours, an Annual Awards Banquet, and other Social Events. The Houston Section was chartered in 2017 and was recently presented with the George Hart Award at the National ASHE Convention for the Section with the largest percentage increase within the current fiscal year.
Kim received her BS in Civil Engineering fromTexas A&M University and is a Texas Licensed Professional Engineer. Her technical focus has been transportation planning. She is currently the Business Development Director at Costello, Inc.
"After working alongside Kim for the last two years and getting to know her better, it's no surprise to see her honored with this opportunity by ASHE. Her experience, dedication and tenacity make her a great fit for this role, and I am certain that she will keep the organization pointed in the right direction. This is yet another of the many reasons that we are thankful to have her on our team," says President of Costello, Inc., Dustin O'Neal.
Kim also serves on the Board of the North Houston Association, as Chair of the Transportation Advocacy Group (TAG) Houston Legislative Policy Council, is a Woman's Transportation Seminar (WTS) Mentor, and she will complete the American Council of Engineering Companies (ACEC) Texas Leadership Academy in June. The relationships Kim has developed within the transportation community, and her contributions to the chartering and growth of the local Houston Section were key factors in her being elected ASHE Board President.
"It has been exciting to help build and grow ASHE in Houston. Our board has worked together to develop an aggressive slate of programs which has really brought attention to our organization and allowed us to grow. I'm looking forward to continue providing a platform which will engage our professional community on both technical and personal levels," says Sachtleben.
About ASHE
The goal of the American Society of Highway Engineers (ASHE) is to provide a forum for members and partners of the highway industry to promote a safe, efficient, and sustainable highway system through education, innovation, and fellowship.
About Costello, Inc.
Costello, Inc. is an award-winning full-service civil engineering and surveying firm, serving communities and agencies throughout Texas. The company has 28 years of experience and employs over 150 professionals. The Houston Business Journal consistently recognizes the firm as one of Houston's "Best Places to Work."