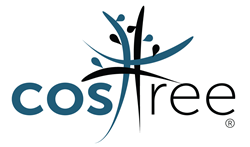 "CostTree's partnerships with cities, counties, and special districts across the U.S. continue to be our number one focus, so we are excited to announce our strategic partnership with ICMA"
Sacramento, CA (PRWEB) December 01, 2016
ICMA, the International City/County Management Association, welcomes CostTree, a premier, cloud-based cost allocation plan software platform, to the ICMA Strategic Partners Program at the general partner level.
CostTree strives to help clients spend less time worrying about whether or not their spreadsheet formulas are correct, and more time determining how to put more resources toward the departments, projects, and people that keep our nation running. organizational impact.
"We at ICMA look forward to our new partnership with Costtree, an organization that helps communities manage their finances more cost effectively," said ICMA Executive Director Robert J. O'Neill, Jr. "Knowing where and how the money is being spent is essential to local government leaders to run their communities well. The ability to see real-time, accurate expenditures and cohesive and correct spending reports will enable our members to better manage their communities."
"CostTree's partnerships with cities, counties, and special districts across the U.S. continue to be our number one focus, so we are excited to announce our strategic partnership with ICMA," said Nicolie Cass Lettini, CEO of CostTree. "We look forward to supporting the members of ICMA in every way possible and to sharing with them the impact that indirect cost allocation and true cost can have on their organization. Our goal at CostTree is to help organizations maximize reimbursements to the general fund as well as accurately reflect the true cost of programs and grants to make better strategic decisions that can have a larger impact on the communities they serve."
ICMA created its Strategic Partners Program in 1996 as an access point for private sector participation in association programs and activities. ICMA Strategic Partners help professional local government managers and their staffs by showcasing leading practice solutions and providing thought leadership.
About ICMA
ICMA, the International City/County Management Association advances professional local government management worldwide. Our mission is to create excellence in local governance by developing and advancing professional management to create sustainable communities that improve lives worldwide. ICMA provides member support; publications; data and information; peer and results-oriented assistance; and training and professional development to roughly 11,000 city, town, and county experts and other individuals and organizations throughout the world. The management decisions made by ICMA's members affect millions of individuals living in thousands of communities, from small villages and towns to large metropolitan areas.
About CostTree
CostTree is the premier, cloud-based cost allocation plan software platform. Our intuitively designed interface allows for uploads of all source data and features a hosted document repository. Unlimited plan creation and concurrent user access makes CostTree the most effective tool on the market for in-house cost allocation plan preparation. Now fully integrated with eCivis's grant management software, CostTree can combine end-to-end grant management with maximized funding. For more information, visit http://www.costtree.net