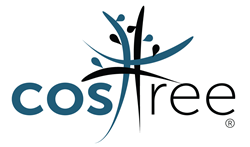 Sacramento, CA (PRWEB) September 15, 2016
CostTree, LLC Founder and CEO, Nicolie Lettini, MBA, was selected as a guest speaker on the panel for the Los Angeles 2016 Uniform Guidance Training: Promising Practices. In the 2nd year, the Uniform Guidance (2 CFR 200) has developed several promising practices while also creating questions surrounding indirect cost negotiations and management.
This 2016 Uniform Guidance Training held in Los Angeles aims to bring together attendees together who receive Federal grants, those who need to implement the Uniform Guidance in their organization, as well as individuals who wish to better comprehend and utilize indirect cost negotiations and management.
The City of Los Angeles is hosting this training on Thursday, September 22, 2016, bringing in experts from the White House Office of Management and Budget (OMB), the Department of Health and Human Services (HHS) and the Department of the Interior (DoI). Other representatives include the California Governor's Office of Emergency Services (Cal OES) to discuss best practices and discuss indirect cost negotiations and management.
Nicky Lettini is pleased and excited to have been recognized and selected as one of three expert panelists at this event. Nicky brings nearly 20 years of direct experience in the cost allocation world and has prepared over 600 complete cost plans (helping clients recover over $500 million in missed reimbursements). She has also successfully consulted and advised governmental agencies, nonprofits and private organizations, helping them to build, manage and maintain effective cost allocation strategies.
As a selected panelist, Nicky will be addressing questions about building federal cost allocation plans, preparing indirect cost rate proposals, and managing cross-jurisdictional P&L's. Her in-depth experience working across the country with state and local governments, including concentrated experience in the state of California, allows her to provide unique insight to the grant-recipient community as well as attendees at this important event.
The Uniform Guidance Training 2016: Promising Practices event is held on September 22, 2016 from 2:00 PM to 5:00 PM PST at the Ronald F. Deaton Civic Auditorium, located at 100 West 1st Street, Los Angeles, CA 90012.
###
About CostTree
CostTree is the only cloud-based system that empowers governments and nonprofits to identify the "true cost" of providing services. Through a powerful, cost effective, user-friendly cost allocation engine, CostTree enables organizations to assign overhead costs to the services they provide and then apply for federal government reimbursement on those costs. CostTree, which has already provided greater financial transparency and saved tens of millions of dollars for local governments nationwide, has expanded its platform to nonprofits now presented with additional Federal reimbursement opportunities as a result of new regulations. From cities and counties coast-to-coast (Boston to Colorado Springs to Burbank), water districts and transit agencies, over 50 government agencies have improved compliance and identified new reimbursement opportunities, empowering them to do more, with more. Visit https://www.costtree.net for more information.