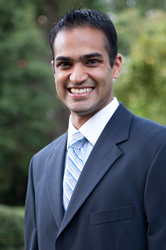 Although proton pump inhibitors (PPIs) like Prilosec and Nexium can be an effective short-term treatment for GERD, they don't treat the underlying problem of LPR.
DENVER (PRWEB) August 27, 2019
Overindulging over the last official holiday of the summer can be a recipe for acid reflux.
Acid reflux symptoms affect 60 million Americans and can be made worse by diet and lifestyle choices. Those suffering from reflux should avoid high-acidic foods and drinks, plus change lifestyle habits like eating within three hours of bedtime.
Although many have heard of heartburn and gastroesophageal reflux disease (GERD), far fewer are familiar with another chronic condition called laryngopharyngeal reflux (LPR), also known as silent reflux. More than 10% of Americans suffer from silent reflux, and many of whom have not been properly diagnosed or treated.
Silent reflux is unlikely to cause heartburn or indigestion. It causes a backflow of stomach acid and digestive enzymes called pepsin to be pushed out of the stomach and up through the esophagus, burning the throat, vocal cords, sinuses and lungs. Pepsin mixed with acid serves the purpose of digesting proteins in the stomach, which has a lining made for high acidity. However, when acid and enzymes are regurgitated into sensitive tissues like the throat and lungs, it can seriously damage these tissues, cause chronic pain and sleepless nights.
"I was waking up at night from the reflux and suffering in the morning from a burning sensation in my throat," said Carol Wadleigh of Centennial, Colorado. "I was diagnosed with GERD years ago, but these symptoms were not being controlled by my heartburn medicines."
The most common silent reflux symptoms are hoarseness, chronic cough, throat-clearing, post-nasal drip, sore or burning throat, difficulty swallowing, snoring and shortness of breath.
"With nonspecific symptoms which overlap with common conditions, silent reflux can be misdiagnosed as allergies, sinusitis, tonsillitis or asthma," said Arvin Rao, MD, founder of South Denver ENT & Allergy, specializing in conditions of the ears, nose and throat (ENT). "Chronic cough associated with LPR can mimic asthma. Physicians may treat it with inhalers, at times with limited success, because of a contribution from silent reflux."
Dr. Rao recommends those with some of these common symptoms to take the Acid Reflux Symptom Test (RSI). This questionnaire is commonly used to document silent reflux symptoms, such as chronic cough and persistent throat clearing, and validate the severity of symptoms. A total score of 13 or higher is considered a positive diagnosis of acid reflux into the throat and lungs. He also recommends seeing an ENT to look directly at the throat and vocal cords for signs of swelling and irritation.
"Although proton pump inhibitors (PPIs) like Prilosec and Nexium can be an effective short-term treatment for GERD, they don't treat the underlying problem of LPR," said Dr. Rao. "PPIs don't stop the regurgitation event, they just reduce the acidic content, while doing little to address the opening between the stomach and esophagus, allowing pepsin and other enzymes to reach the throat and airways. LPR is not just a stomach acid issue, it is a flow issue."
There have been several studies that suggest numerous adverse effects among patients using PPIs for prolonged periods, including osteoporosis, chronic kidney disease, dementia, esophageal cancer and premature death.
"I've had patients referred to me with severe nocturnal reflux," said Dr. Rao. "One patient's reflux was so bad it caused laryngospasm, completely closing off the airway during sleep. This patient wanted to limit her PPI use, so we doubled down on complying to the diet and lifestyle changes. I also recommended using the Reflux Band at night and the patient no longer has nocturnal LPR or laryngospasm."
Reflux Band is an effective treatment alternative. It's the first-of-its-kind, non-medication, non-surgical treatment option for acid reflux symptoms into the throat and lungs. It is FDA cleared, OTC and originated at the Medical College of Wisconsin by Dr. Reza Shaker, a gastroenterologist.
"Silent Reflux is an anatomic issue, not solely an acidic issue," said Dr. Rao. "You need to keep the door shut on the upper esophagus sphincter, so acids and enzymes can't reach the throat and lungs."
Reflux Band applies a slight amount of pressure below the Adam's apple to help prevent regurgitation from traveling past the upper esophageal sphincter. Users wear it at night when reflux events are most common and typically see significant symptom improvement in about two weeks.
"Since I started wearing the Reflux Band, my life has improved due to a much better, deeper sleep," said Wadleigh. "My burning sensation in my throat is completely gone. There were a few times I didn't use it, and the soreness in the throat came back right away. I don't want that nonsense again – been there, done that and don't want to go through it again."
For more information about Dr. Rao, please visit aRAOent.com. For more information on Reflux Band, visit RefluxBand.com.