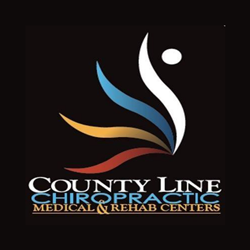 "One of the most important things people can do is move," said Dr. Solivan, Lauderhill Chiropractor. "Sitting down all day is bad for your body and health. Our bodies are created to move. When we work from home, we are more stationary, and our bodies end up getting stiffer."
LAUDERHILL, Fla. (PRWEB) August 18, 2020
County Line Chiropractic Medical and Rehab Centers of Lauderhill, Florida provides overall wellness tips for their patients as quarantine continues. With the pandemic maintaining its hold in Florida, it is imperative that people prioritize their wellness in the days ahead.
County Line's Lauderhill Clinic Director, Dr. Vivian Solivan, stresses that there are many proactive steps that can be taken to stay well during quarantine. "One of the most important things people can do is move," said Dr. Solivan, Lauderhill Chiropractor. "Sitting down all day is bad for your body and health. Our bodies are created to move. When we work from home, we are more stationary, and our bodies end up getting stiffer."
Of course, moving and taking care of physical health is important, but wellness entails even more than that," Dr. Solivan further explained. "Take time to breathe. Take time to check in on yourself, and incorporate some daily stretches to feel better, increase energy, and ward off illnesses."
Other things people can do to practice wellness during self-quarantine include eating healthy foods, creating an active daily schedule, going outside, and avoiding staring at screens all day.
"People need to be safe, but they cannot stay inside all day," Dr. Solivan continued. "You need fresh air. When you go outside, be sure to wear a mask, and stay socially distant from people. Don't touch anything while you're out, and if you do, use hand sanitizer immediately and then wash your hands."
The Chiropractors at Country Line also stress that people need to take care of themselves because when the world returns to "normal," it will move quickly. Those who have prioritized their wellness will be more likely to meet the challenges of the future.
People should also continue with their scheduled chiropractic appointments. All six of the County Line Chiropractic offices are open and following the strict CDC regulations to ensure the safety of their patients.
For more information, please visit the County Line Chiropractic website.
More About County Line Chiropractic
At County Line Chiropractic, our mission is to help our patients find pain relief through natural recovery. Our experienced Chiropractors are determined to find the source of your injury and design a customized care plan to heal your body effectively and naturally to reduce long-term or chronic pain.
We have six locations in South Florida: Lauderhill, North Miami Beach, Miami Gardens, Pembroke Pines, Plantation, and East Fort Lauderdale that are ready to help you. We offer chiropractic care to anyone suffering from chronic pain or muscle aches and pains, as well as victims of work or auto injuries. Our chiropractors in the Broward and Miami-Dade counties help develop customized, non-invasive plans for quick and long-term chiropractic care.
For more information, please visit the County Line Chiropractic website (https://www.countylinechiro.com/) or call 800-811-1231.