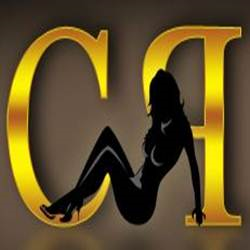 It's important to have an accurate perception of your partner's sexual satisfaction. For men, sexual satisfaction is the strongest predictor of the stability of a relationship; for women, it's the second strongest
Toronto, Canada (PRWEB) April 25, 2014
ComeNPlay.ca, the Greater Toronto Area's online destination for premium adult toys and other products, is responding to a recent survey showing couples are good at evaluating their partner's actual level of sexual satisfaction. ComeNPlay.ca is also weighing in on different steps couples can take to enhance intimacy.
According to a recent study, women and men in committed relationships are fairly accurate when it comes to accessing their partner's pleasure. The researchers surveyed married and cohabitating couples on their levels of sexual satisfaction and what they perceived their partner's to be; they also considered relationship happiness, sexual communication, and ability to recognize emotions. The authors found that those who said they had good sexual communication were better at judging their partner's sexual satisfaction, while some of those with poor verbal skills made up for it by being naturally adept at reading their partner's emotions. (Source: "Stop faking it - study finds that your sexual partner knows if you're really satisfied," University of Waterloo web site, April 10, 2014; http://uwaterloo.ca/news/news/stop-faking-it-study-finds-your-sexual-partner-knows-if.)
"These findings show that men and women need to be more open and honest about their sexual relationship, as well as that there's no need to fake an orgasm, since there's a good chance your partner can tell," says Jennifer Fairmont, owner of ComeNPlay.ca. "When it comes right down to it, good communication translates into a better understanding of your partner's sexual needs and satisfaction."
Fairmont explains that these most recent findings also debunk previously held notions that men and women are inherently poor at communicating. These results also underscore the importance of communication when it comes to having a healthy, sexual relationship. At the same time, it should encourage individuals who are not having their sexual needs met since their partners are probably already aware that they feel unfulfilled.
"It's important to have an accurate perception of your partner's sexual satisfaction. For men, sexual satisfaction is the strongest predictor of the stability of a relationship; for women, it's the second strongest," Fairmont concludes. "Couples looking for a shot of excitement can boost the levels of pleasure with sex toys. Not only do sex toys help couples explore their sexual desires, they also help enhance sexual satisfaction and pleasure. In fact, in talking to our customers, women who use sex toys report greater sexual satisfaction and ability to orgasm than those women who do not."
ComeNPlay.ca is an upscale online boutique carrying a comprehensive supply of sex toys for women, men, and straight and gay couples. The company's selection of adult toys and novelty items includes vibrators, condoms, body paints, lubricants, dolls, sex games, bondage wear, straps, electric toys, books, bachelorette gifts, and much, much more; everything imaginable to take sexual pleasure to the next level. ComeNPlay.ca also personally answers their customers' questions about product use and more. ComeNPlay.ca also keeps clients up-to-date on important facts and tips regarding sexual positions, cleaning products, creating at-home sex toys, self-pleasure, satisfying a partner, and so much more. They will also price match any competitor's price for like items and ship all packages discreetly. No matter what the customer's pleasure, ComeAndPlay.ca is the online source for sex toys and accessories. To learn more about ComeNPlay.ca, visit the company's web site at http://www.ComeNPlay.ca.