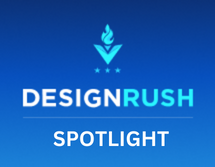 MIAMI (PRWEB) November 02, 2022
Global spending on digital transformation is forecasted to reach $2.8 trillion by 2025 — an increase of a million from 2022, as shared by Statista. This shows that businesses increasingly adopt digital technologies to transform their business processes and boost performance.
DesignRush, a B2B marketplace connecting businesses with agencies, interviewed Courtney Hemphill, partner at West Monroe, to learn about the process for transitioning businesses into digital platforms.
Interview highlights include:

The biggest challenges businesses face when transitioning into a digital model
The key steps to take for a successful digital transformation
How to improve agility
How to reduce security risks
How to prepare the technology and manpower when going digital
Get to know these and more in the full Spotlight interview.
About DesignRush:
DesignRush.com is a B2B marketplace connecting businesses with agencies through expert reviews and agency ranking lists, awards, knowledge resources and personalized agency recommendations for vetted projects.