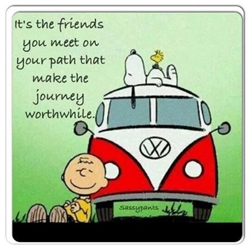 Best vacation we ever had just adventuring in Maine and the Canadian Maritime Provinces
BRUNSWICK, Maine (PRWEB) May 22, 2020
Once this COVID-19 pandemic passes, America's first responders, nurses, doctors, staff and other medical and first responder staff, along with their family, will need relaxation and "quiet-time" to to decompress and heal. This unique experience will help these heroes..
These folks endanger their lives daily for all Americans. Let's help them unwind far from death's miseries, crises, and hospital clamor. Let the breaching whales serenade the hero through the night in Gaspe Canada or Maine's Moosehead Lakes loons lull them asleep. Or awaken to the sun's first rays atop Arcadia's Cadillac Mt. and tidal rushes at the Bore in Nova Scotia. Or just wander away their worries day-tripping through sweet New England. All these are giant, tranquil steps away from the chaos. No cell phones blasting, no screeching loudspeakers, just nature. Calming nature.
Many caught the virus; some died. For countless more, PTSD looms. Heroes and hero families are suffering and sacrificing more than most. They've earned some calm and serenity on rocky coasts and quiet woods.
So with help, Vintage Van Adventures is sending these Covid-19 heroes and hero families off on an escape in "The Iconic VW Van" anywhere in New England or the Maritimes. These hero families get a free week through 2022, or/and as funds allow. Everything is supplied; all gear and accessories. It is a unique, leisurely way for making pleasant new memories and dim the not so pleasant old ones."
Please donate at one of the following GoFundMe links
1) GoFundMe, or
2) Facebook Fund Me, or
3) Vintage Van Adventures
This is Vintage Van Adventures small contribution. A personal and small contribution can help make this happen, too. Even only a nickel makes a positive difference for these American heroes. Don't our heroes deserve it?