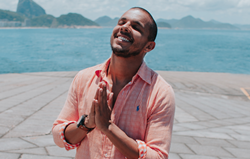 It is critically important to note that economics are the driving force behind these developments. Though affected by policy, the healthcare industry's competitive and financial fundamentals are being driven by an increased dependence on patient-paid revenue - Kevin Fleming, CEO, Loyale Healthcare
LAFAYETTE, Calif. (PRWEB) November 12, 2020
Unprecedented. Devastating. Deadly. Divisive. The words used to describe America's 2020 have predictably focused on the negatives. But through all of the surprises; all the adversity and seemingly insurmountable challenges, the resourcefulness and resilience of people who refuse to succumb to the difficulties stand out. This resolve was evident in last week's election, which saw the highest voter turnout in more than a century. And it can be seen in the historic achievements of scientists, researchers and caregivers in the healthcare industry.
As this article is being written, a hopeful nation is celebrating the news that a COVID-19 vaccine has been shown 90 percent effective in a global clinical trial with more than 40,000 participants. And although the process for final approval of the Pfizer/Biontech vaccine, along with production, distribution and public acceptance are likely months away, the event has given all of us cause for renewed optimism even as COVID-19 case counts in America are reaching new peaks since the public health crisis began. At last, it appears, there is some light at the end of this tunnel.
Just days before, the winner of the 2020 presidential race was projected with the election of the forty sixth President of the United States. The winner, former Vice President Joe Biden, has promised an aggressive healthcare agenda, but as of this writing it appears unlikely that he'll have the congressional majority he'll need for anything more than incremental change. Despite the diminished prospect for dramatic healthcare reform in the short-term future, there are several market-driven conditions that have and will likely continue to drive healthcare policy forward.
The noteworthy events listed above are apropos of an era defined by noteworthy events, especially in healthcare. As America has strived to regain some economic and operating equilibrium, healthcare providers have, again and again, been at the center of the effort. Think of it. Faced with a deadly new virus, grave public health concerns and a nervous patient population, healthcare providers suspended nonessential services, depriving themselves of hundreds of billions in planned revenue. At the same time, they invested millions to expand capacity and develop new channels and operating models to help ensure the delivery of care.
Examining the healthcare industry's health and well-being at this stage of 2020, the results of these unplanned disruptions in revenue and expenses are mixed. Some systems have modified their businesses to adapt to the industry's new reality. One, HCA Healthcare (a Loyale client) announced their intention to pay back $6 billion in federal stimulus funding because of improved operating performance in the third quarter; while other providers have been forced to lay off personnel or face closing their doors. On balance, however, the industry seems to be finding its footing.
According to research published by healthcare industry consulting firm Kaufman Hall titled, "National Hospital Flash Report October 2020", "The nation's hospitals continue to face an uncertain operating environment, with margins fluctuating from month to month." Somewhat encouragingly though, the report found that operating margins against the firm's industry index were up in September, rising 8.1% year over year. This growth, occurring despite "lower volumes for a seventh consecutive month… was attributable to longer lengths of stay (up 2.3% YTD and YOY)," and higher net patient service revenue (up 5.8% YTD and 10.7% YOY). Additionally, "Organizations also are benefiting from the 20% Medicare COVID-19 add-on, suspension of the -2% sequestration adjustment and lower bad debt, all of which are helping to drive revenue."
In our view, the favorable trend in net patient service revenue (NPSR) is particularly telling. It underscores our observation that, as the industry works to reconfigure itself for the post-COVID-19 marketplace, the prominence of the patient-as-payer cannot be overlooked. This may be especially true now, with millions of Americans out of work and no longer covered by employer-sponsored healthcare plans.
We published an analysis earlier this year titled, "4 Changes Healthcare Providers Must Embrace After COVID." In it, we shared the experiences of Loyale clients to illustrate the operating models and business practices that are proving themselves in the "trial by fire" forced on the industry by the COVID-19 crisis. Noting that "market-driven, government-supported changes have redefined healthcare delivery for patients from today on," we urged healthcare providers to recognize and respond to these important developments if they intend to remain relevant in a redefined marketplace:
1. Virtual Care Delivery will be a permanent part of the healthcare delivery landscape.
2. Providers will be expected to provide their patients and communities with reliable information about price and quality to empower their ability to choose.
3. Total system interoperability, the seamless integration of all systems affecting the patient care experience will become an operating standard.
4. Technology will be relied upon for the delivery of better, more personalized patient experiences at scale.
It is critically important to note that market economics are the driving force behind these developments. Though they are affected by regulatory policy, the industry's competitive and financial fundamentals are being driven by an increased dependence on patient-paid revenue, as confirmed in the year to date research from Kaufman Hall cited above. These dynamics are not partisan; they are not liberal or conservative. Policy makers have been and will be compelled by the interests of their constituents to promote rules, regulations and reimbursements to support continued advancement in the affordability of, and access to, care. The healthcare providers who plan for that reality will be the winners in the post-COVID-19 marketplace.
In Loyale analysis published this summer titled, "Healthcare's COVID-19 Response Is a Window to the Industry's Future," we described how the pandemic "has led to the accelerated adoption of new operating models that promise better, more accessible and more sustainable healthcare." Healthcare's operating performance through Q3 affirms the conviction of several notable healthcare industry executives cited in the analysis. These industry leaders envision a future for healthcare that is, 1) consumer-centered, 2) accessible and affordable, 3) virtual, 4) data-driven and interoperable and 5) dedicated to delivering well care, not just sick care.
The demand for healthcare that meets these new operating standards is coming not just from consumers. Employers, regulators and legislators are all speaking out, and potent new competitors like CVS Health, Walgreens and Walmart are entering into the primary care marketplace to fill the demand. The future for healthcare can – and should be – bright, but for traditional providers, getting back to normal is going to have to look a lot different than it did not too long ago.
America has lived through tragic events of a massive scale before. The World Wars, Great Depression and Dust Bowl are prominent examples. But along with those tragedies, there have always been – and always will be – stories that illuminate how ordinary people crossed boundaries, tempted fate and worked together to help one another. These stories, we believe, form the basis for the astonishing advancements achieved in spite, and because, of our collective responses to the challenges we face.
In the face of COVID-19, healthcare providers have continually distinguished themselves. Their dedication to their patients and their communities has continually sustained and supported us. And now, with healthcare researchers and scientists announcing the prospect of a COVID-19 vaccine in the months ahead, healthcare will be the sector that ultimately walks us out of this latest challenge.
Remember early in the pandemic, when New York City was at the crisis' epicenter? Each evening, the locked-down city residents would honk horns, clang pots and pans and shout praise and gratitude to the city's healthcare workers from their balconies and fire escapes. At Loyale, we're doing that by rededicating ourselves to helping ensure that American healthcare is strong and sustainable for the new generations and new challenges to come.
Kevin Fleming is the CEO of Loyale Healthcare
About Loyale
Loyale Patient Financial Manager™ is a comprehensive patient financial engagement technology platform leveraging a suite of configurable solution components including predictive analytics, intelligent workflows, multiple patient financing vehicles, communications, payments, digital front doors and other key capabilities.
Loyale Healthcare is committed to a mission of turning patient responsibility into lasting loyalty for its healthcare provider customers. Based in Lafayette, California, Loyale and its leadership team bring 27 years of expertise delivering leading financial engagement solutions for complex business environments. Loyale currently serves approximately 12,000 healthcare providers across 48 states. Loyale is proud to have an enterprise-level strategic partnership with Parallon which includes the deployment of Loyale's industry leading technology at all HCA hospitals and Physician Groups.