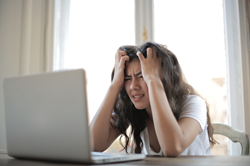 In a marketplace where the importance of consumer preference is only just beginning to emerge, we are certain that authentic patient financial engagement will soon become an operating imperative for providers everywhere. - Kevin Fleming, CEO, Loyale Healthcare
LAFAYETTE, Calif. (PRWEB) July 22, 2020
Before the COVID-19 public health crisis brought about an operational and financial crisis for many of America's healthcare providers, a critical transformation was already underway for the industry. The degree to which providers participate in this transformation will have long-term implications for their own sustainability.
The coronavirus has not dampened the call for radically improved transparency. Consumers, regulators and the administration are all demanding more and better information about the cost and quality of care. This demand is rooted in the fact that - as with every other economic sector - an understanding of cost and quality has a material effect on consumer choice. Ultimately, this understanding also impacts healthcare accessibility.
If anything, COVID-19-related financial stressors on American households have made cost more important than ever for consumers who are trying to decide whether and where to seek care. With millions losing their jobs and employer-sponsored healthcare coverage and millions more struggling to make ends meet with severely reduced incomes, the ability to find affordable care has become critically important for consumers. Sadly, the industry is poorly prepared to deliver.
Analysts at McKinsey & Company published an article earlier this month titled, "Consumer decision making in healthcare: The role of information transparency." In it, authors Jenny Cordina and Sarah Greenberg summarize the results of McKinsey's 2019 Consumer Health Insights Study. The survey results reflect pre-COVID-19 answers and sentiments, but we would argue that healthcare consumers today are more interested than ever in more transparent, consumer-friendly interactions with their healthcare providers.
According to the study, "Only a fraction of respondents said they have been able to retrieve the information they sought when making healthcare decisions, contributing to low satisfaction." McKinsey's analysis points out that, "When respondents can access relevant information when making a healthcare decision, they will choose an option that best meets their needs. They often look for lower costs, even if it means making other trade-offs (for example, a more convenient location)." In fact, "About 90 percent of respondents chose the lower-cost, in-network options that were of average quality over the higher-quality, higher-cost options." The research suggests "that providing consumers with better and more accessible information could have a profound impact on how decisions are made."
The need for consumer transparency has become so urgent that prominent business leaders are lobbying for it. According to an article published this week by the National Review, "A group of economists and business leaders urged Congress on Monday (July 20,2020) to include healthcare price transparency in the next COVID-19 stimulus package" by expressing their support for the Health Care PRICE Transparency Act, which would require hospitals and insurers to publish their cash prices and secret negotiated rates in an easily accessible place online - noting that "Transparency is needed now more than ever with the global coronavirus pandemic that has inflicted abrupt hardship on many Americans."
The U.S. Department of Health and Human Services (the agency under which Medicare and Medicaid operate) enacted the Price Transparency Act last November with the requirement that it be implemented by January, 2021. But according to a Rev Cycle Intelligence article, hospital groups are urging HHS to delay requirements mandating the public disclosure of privately negotiated rates. This is taking place about a week after a federal judge dismissed the group's case challenging the upcoming price transparency rule.
The tension has grown between what consumers and their representatives want, and what healthcare providers believe they can deliver. Consumers and healthcare providers are each experiencing profound economic distress as a result of the COVID-19 pandemic. The difficulties for consumers are described above. For providers, the struggle to compensate for higher costs and dramatically reduced revenues makes compliance with burdensome new transparency regulations seem ill-timed and ill-advised. Unfortunately for them, the momentum of the COVID-19 era seems to be pointing toward transparency.
Getting Transparency Right in a Difficult Environment
We published an article late last year titled, "Medicare's Price Transparency Rules Alone Don't Deliver What Patients Need. A Patient-First Approach Does." In it, we noted a number of deficiencies in the Price Transparency Act as it relates to real-life consumer expectations. Using a big-ticket retail purchase as an analogy, we pointed out a number of parallels in the consumer experience, emphasizing the fact that, "As consumers, we care about price but what really matters is affordability. I can get a good used car for $10,000 which I can't afford. But if the dealer will offer me a payment plan which I can afford, we have a deal."
Consumer transparency in healthcare must ultimately include much more than the disclosure of published and negotiated prices in a machine-readable format on a hospital or health plan website. Based on the expectations that have been well established in every consumer's daily experience, true transparency in healthcare must include the following:

The presentation of upfront cost estimates for a patient's anticipated course of treatment and all associated expenses, including pre-service eligibility so a reliable out-of-pocket estimate can also be presented.
The availability of multiple payment options to address patient affordability, along with provider-configured options for a variety of payment plans and incentives.
Interactive self-service options with secure, highly personalized online experiences that resemble the best of other online interactions in other sectors.
The delivery of consolidated, plain-English healthcare bills that combine and simplify the many bills that often accompany an episode of care so bills are easy to understand and just as easy to pay.
Personalized, contextual digital communications that honor each patient's preferences and behavior - from beginning to end throughout the patient's care journey until their financial obligation is fulfilled.
End-to-end provider analytics so hospitals and health systems have the information they need to make evidence-based decisions about their patient-payment portfolios, as care-givers and operators.
The beauty of this approach to transparency is that, while better meeting the high expectations of an increasingly demanding healthcare consumer, it also complies with the Price Transparency Act. Most important of all, these digitally-enabled capabilities have proven their ability to reduce costs, increase productivity and drive significant revenue gains.
Since its inception, our company, Loyale Healthcare, has been dedicated to helping healthcare providers engage more successfully with patients in the areas of price and affordability. After more than 30-years of financial interactions with consumers in complex, high-cost environments we were among the first to see the coming wave of consumerism in healthcare. We set out to engineer a technology platform with the flexibility and resiliency to power even the most complex healthcare ecosystem. As a result, Loyale's Patient Financial Manager™ was chosen as the patient experience platform for one of the largest health systems in the country, with more on the way.
The Health Care Price Transparency Act's implementation deadline of January, 2021 couldn't be coming at a worse time for many healthcare providers. And the Act itself falls far short of meeting the real expectations of patients. But in a marketplace where the importance of consumer preference is only just beginning to emerge, we are certain that authentic patient financial engagement will soon become an operating imperative for providers everywhere. We're honored to be on the leading edge of that transformation.
Kevin Fleming is the CEO of Loyale Healthcare
About Loyale
Loyale Patient Financial Manager™ is a comprehensive patient financial engagement technology platform leveraging a suite of configurable solution components including predictive analytics, intelligent workflows, multiple patient financing vehicles, communications, payments, digital front doors and other key capabilities.
Loyale Healthcare is committed to a mission of turning patient responsibility into lasting loyalty for its healthcare provider customers. Based in Lafayette, California, Loyale and its leadership team bring 27 years of expertise delivering leading financial engagement solutions for complex business environments. Loyale currently serves approximately 12,000 healthcare providers across 48 states. Loyale is proud to have an enterprise-level strategic partnership with Parallon which includes the deployment of Loyale's industry leading technology at all HCA hospitals and Physician Groups.