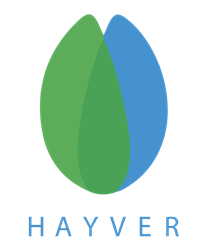 We are concentrating all of our efforts on making our solutions available to health authorities fighting against this pandemic.
ATLANTA (PRWEB) March 31, 2020
COVID-19 by Hayver announces the launch of a comprehensive, end-to-end solution utilizing smartphone technology, metadata and predictive analytics to stop the spread of COVID-19 and help people to go safely back to work. COVID-19 by Hayver monitors, tracks and holds accountable populations, while respecting privacy, in order to 1) mitigate COVID-19 community spread, 2) protect vulnerable populations, 3) manage quarantines and isolations, 4) monitor viral expansion so resources can be applied in a directed fashion and 5) enable society to go back to normal in a controlled manner, once the viral expansion has been contained.
"We are concentrating all of our efforts on making our solutions available to health authorities fighting against this pandemic," Hayver CEO Barry Hayut said. "We believe that we have the platform to dramatically load-balance their work, and ensure their efforts are efficient in regards to protecting the population and stopping the spread of COVID-19."
Hayver's solution includes a Daily Diary screening tool that collects HIPAA-compliant data points for COVID-19 tracking and management. Members will check in daily and relay information such as any symptoms of fever, cough or difficulty breathing, along with any possible contact with a COVID-19 infected-person. Users are asked additional questions regarding feelings of confusion, difficulty waking up, or any new or developing aches and pains, and more.
As well, the platform's GPS tracking ability allows for contact tracing, which permits healthcare professionals to more easily track the spread of the infection and understand who has recovered, who is infectious and who is trending towards becoming infected.
Hayver has also embedded into the COVID-19 by Hayver system its Circle of Support program to allow participants to include family members or individuals living in the same household, and contacts, who can be notified about any changes concerning their health status. This Early Warning System helps the user and their family to identify possible cross-infection situations and then be able to notify the proper health authorities to receive prioritized care.
Hayut has gone on to say, "This COVID-19 system by Hayver provides information to the patient about their best 'next steps', based on their exposure and symptomatology; additionally, by aggregating the information from many individuals in a geographic area, healthcare organizations and governments can predict resource requirements and load balance the requirements with the available supplies and personnel. By providing real-time phone-location data, and geo-fencing, to track the movements of virus carriers and the people they come in contact with, containment and flattening of the curve is potentially within our grasp."
Whether it's going in to obtain urgent care, being in quarantine, isolating from others, wearing a face mask, or social distancing, the science drives the recommendation and the individual can be optimally informed so they can take the appropriate precautions. With the ability to provide testing advice and alter these parameters as we learn more, COVID-19 by Hayver informs the individual when and where to be tested, and ensures that the right people are able to obtain access to limited resources.
Through anonymized data, Health Authorities can also better understand where infections are growing or peaking, how they are spreading (travel vs. community), if travelers are abiding by self-isolation protocols, and when wholesale policies such as mass quarantines need to be implemented to forestall the spread of COVID-19.
Contact tracing is a critical component of dampening the viral spread; and the average person cannot possibly know or remember everywhere they have traveled in the last two weeks. Identification and notification can be done anonymously, to ensure privacy and still support public health goals.
The platform also enables healthcare professionals to communicate with the user in one-on-one or one-on-many telecommunication sessions to provide treatment information, as well as educational and instructional information -- or area-wide alerts or warnings. Additional informational content, such as videos and documents, can be distributed through the platform to help facilitate the flow of information to the user. The platform allows professionals to distribute information easily, saving them time and easing the workload on healthcare workers.
Since 2017, Hayver has operated a HIPAA-compliant, smart phone-based population monitoring and accountability app, with a complete analytical, predictive platform to monitor and change health-related behaviors. The company has developed and successfully tested in "real life" the monitoring system for one of the least compliant populations: alcohol and drug addicts.
For more information, contact:
Barry Hayut, Co-Founder, CEO
BHayut@Hayver.com
Phone number: 678-701-9122