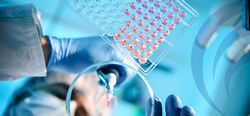 "We are confident that our unique solution can save millions of lives of those with chronic illnesses in the fight against COVID-19."
PASADENA, Calif. (PRWEB) May 22, 2020
An emerging biotech leader with operations in over three dozen countries, Circularity Healthcare, in partnership with Watson Wellness Center in Oakland, California, announce the launch of a new clinical trial aimed at treating the main underlying medical conditions related to the most severe COVID-19 cases. Led by Oakland-based H. Geoffrey Watson, M.D., the clinic recently became a COVID-19 testing site and is in the process of becoming a by-appointment testing center for Alameda County.
This groundbreaking clinical trial will feature the administration of Circularity's latest patented and patent-pending, noninvasive and painless, ultra-portable, transdermal (over the skin) drug delivery device D'OXYVA® (deoxyhemoglobin vasodilator). D'OXYVA has consistently demonstrated success over eight years of involvement in dozens of human studies and has received user feedback from thousands of people in dozens of countries where other drugs and treatment options have failed. D'OXYVA directly addresses the issue of low-oxygen blood flow, which is especially important for at-risk COVID-19 patients.
D'OXYVA® is the first noninvasive solution of its kind to elegantly achieve major skin, tissue, and vascular blood flow improvement (often 300 percent from baseline) in the microcirculation — a painless process that has been proven to significantly increase overall oxygen-rich blood flow throughout the body and boost new vessel structure growth (angiogenesis). This widely studied process has been applied to the treatment of a variety of conditions related to low oxygen in the blood, including diabetes, sepsis, septic shock, hypertension, cardiovascular complications, COPD, and high blood pressure, which are common underlying conditions in the most vulnerable COVID-19 patients. According to a study in the Journal of the American Medical Association, nearly all patients hospitalized with COVID-19 at the epicenter in New York City had chronic health issues, and most — 88 percent — had at least two, including high blood pressure, diabetes, heart disease, kidney disease, obesity, and chronic respiratory illnesses.
"We are thrilled to partner with such a distinguished expert as Dr. Geoffrey Watson in this groundbreaking COVID-19 clinical trial," says Circularity Healthcare president and CEO Norbert Kiss. "We are confident that our unique solution can save millions of lives of those with chronic illnesses in the fight against COVID-19."
D'OXYVA works by utilizing FDA-approved, pharmaceutical-grade, ultra-purified carbon dioxide (gasotransmitter) currently used by doctors, clinics, and hospitals worldwide. This nontoxic, simple medical gas molecule is delivered through the skin by D'OXYVA's rapid delivery system, and induces vasodilation and vasoconstriction, leading to increased perfusion and, ultimately, healing. More than eight years of clinical evidence collection involving D'OXYVA has demonstrated significantly reduced inflammation and fever in patients, in addition to reinforcing the immune system and improving white blood cell production, oxygen-rich blood circulation, toxic waste removal, and a host of inflammatory markers. These improvements are combined with powerful additional hormonal and neural functions that benefit nearly all patients, young and old, men and women, from all ethnic backgrounds.
A big part of the science behind D'OXYVA® are the 2019 Nobel Prize in Physiology or Medicine-winning findings that showed how oxygen levels affect cellular metabolism and physiological function, paving the way for oxygen to be used as a promising new method to fight many diseases, including various types of cancer. Another of Circularity's IRB-approved human clinical trials is expanding into Phase 3 and centers on healing diabetic foot ulcers at one-tenth of the time and current healthcare costs.
"We couldn't be more pleased to be able to offer this treatment option to those most in need, and especially to the African American community, which has been shown to be disproportionately affected by the crisis caused by the novel coronavirus and underlying medical conditions," says Circularity's national vice president of sales Larry Kimble.
In addition, D'OXYVA is currently available over the counter for at-home use. The easy-to-use, fully mechanical, hand-held device requires no electricity or special training, and is intended to ease the expense and inconvenience of time-consuming doctor visits by offering relatively affordable and effective management of mild to severe health conditions in the comfort of your own home or on-the-go.
The company is also actively accepting donation requests from nurses and doctors to provide D'OXYVA for immediate lifesaving treatment of hospital patients in critical condition, or those diagnosed with COVID-19, due to its Investigational Device Exemption (IDE) status under FDA regulations. Physicians and potential patients interested in participating in Circularity's COVID-19 clinical trial at home or for in-hospital use can visit https://doxyva.com/covid-19/ or call (626) 817-6698 for more information.
About Circularity Healthcare, LLC
Headquartered in Pasadena, California, Circularity Healthcare is an emerging biotech leader around the world in proprietary circulatory health and noninvasive skin delivery technologies. Since 2011, the company has been committed to radically changing the standard of care and improving lives by developing, manufacturing, and marketing affordable medical devices and pharmaceutical products to promote consumer health and wellness. For more information, please visit https://doxyva.com.
About Dr. Geoffrey Watson
Dr. Geoffrey Watson holds a B.S. in health care administration from the University of California at Davis and a medical degree from Vanderbilt University in Nashville, Tennessee. Dr. Watson completed two years of his medical residency at the Vanderbilt Medical Center, with his final year of medical residency completed at the University of California Medical Center in San Francisco. Dr. Watson has become a significant voice in educating the community who focuses his message through the media on healing the community via positive preventive pathways. His devotion has been recognized by the Bay Area community and he has served as the primary physician for the afternoon news on KRON-TV in San Francisco.
Forward-Looking Information
This press release may contain forward-looking information. This includes, or may be based upon, estimates, forecasts and statements as to management's expectations with respect to, among other things, the quality of the products of Circularity Healthcare, LLC, its resources, progress in development, demand, and market outlook for non-invasive transdermal delivery medical devices. Forward-looking information is based on the opinions and estimates of management at the date the information is given and is subject to a variety of risks and uncertainties that could cause actual events or results to differ materially from those initially projected. These factors include the inherent risks involved in the launch of a new medical device, innovation and market acceptance uncertainties, fluctuating components and other advanced material prices, new federal or state governmental regulations, the possibility of project cost overruns or unanticipated costs and expenses, uncertainties relating to the availability and costs of financing needed in the future and other factors. The forward-looking information contained herein is given as of the date hereof and Circularity Healthcare, LLC assumes no responsibility to update or revise such information to reflect new events or circumstances, except as required by law. Circularity Healthcare, LLC makes no representations or warranties as to the accuracy or completeness of this press release and shall have no liability for any representations (expressed or implied) for any statement made herein, or for any omission from this press release.
Connect with D'OXYVA on Social Media:
https://twitter.com/doxyvahealth
https://www.facebook.com/DOxyva
https://www.instagram.com/doxyva_health/
https://www.youtube.com/c/circularitydoxyvas
For media inquiries, please contact:
Melissa Edwards
melissa@dunnpelliermedia.com
(323) 481-2307