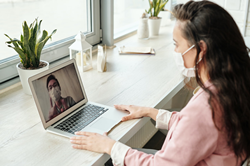 No one is happy with the way we got here, but the transformation in patient expectations caused by the novel coronavirus... and healthcare's early response have been astounding. The onus for healthcare now is to keep up the momentum. - Kevin Fleming, CEO, Loyale Healthcare
LAFAYETTE, Calif. (PRWEB) September 02, 2020
In the early 2000s, healthcare providers and payers (insurers) acted to solve a large and growing problem. The price of health insurance premiums was becoming too high. High premiums were burdening the employers who sponsored them, and the employees who enrolled. The industry responded in part by developing High Deductible Health Plans (HDHPs). These plans shifted costs away from premiums to deductibles, paid by the patient at the point of service.
The thinking at the time was that patients, faced with higher out-of-pocket expenses when they sought care, would apply the same kind of scrutiny to a healthcare transaction that they apply to other transactions in their lives. Instead of following the recommendations of their insurance company or primary care physician without question, they would "shop" for the provider offering the best value. This market pressure, it was thought, would keep a lid on escalating prices and reward providers who delivered the best quality for the price.
That didn't happen. Conditioned by decades of low premiums and low deductibles and with little or no access to pricing information, patients continued to behave just as they always had. Instead of shopping, however, as many as half chose to avoid care entirely. We wrote about this early this year (before the pandemic) in an article titled "Witnessing the Dawn of Healthcare's Consumer Revolution." Just two weeks after it was published, the COVID-19 national emergency was announced. The novel coronavirus has acted as a catalyst, transforming patient consumerism from trend into steamroller. The question now is, how will health systems, hospitals and other care providers respond?
How COVID-19 Changed American Healthcare Consumers' Minds
PwC's Health Research Institute (HRI) published the results of a survey they conducted of 2,533 Americans between April 2 and 8, early in the pandemic. Their report, titled "The COVID-19 pandemic is influencing consumer health behavior. Are the changes here to stay?" Comparing American consumer sentiment before and during the pandemic, they found that "people are accessing health information in new ways." They also learned that "5% of American consumers reported that they or a family member used telehealth for the first time during the pandemic...That could mean about 16.5 million Americans had started using telehealth (in the first two months of the pandemic) alone." And that, "Eighty-eight percent of these new users said they would use it again."
Dr. Tara Bishop, MD MPH, recently submitted an opinion piece in MedCity News titled "COVID-19 triggers surge in healthcare consumerism: What's the potential for quality and affordability." In it, the Chief Clinical Officer at Bind and 20-year practicing physician notes that "the current pandemic has driven a level of health care engagement I have never seen in my career" and asks, "What would the future look like if we continue down the path of active healthcare consumerism?"
Dr. Bishop notes that, "The healthcare industry has been striving for people to be more active consumers of care for decades. We've tried transparency tools, high-deductible health plans – the list of unsuccessful engagement tactics goes on. Those tools weren't successful...because treatment options were hard to navigate; there was no way to know how much their care decisions actually cost; and patients had little knowledge of the end-to-end care they might need to fully address their conditions."
How Healthcare Must Respond
In the article, Dr. Bishop proposes a "list of what I believe needs to happen to support lasting change in healthcare consumerism." To summarize, its elements include:

First and foremost, consumers need better tools. "People deserve reliable, real-time information to support them in their health care decision making, with plenty of opportunities to educate themselves."
Choice in treatment path and price transparency need to be our new normal.
"Cost certainty needs to replace surprise medical bills."
"Value needs to become the new cost-sharing mechanism."
Consumer tools must be easy for consumers to access, understand and use or people won't engage.
Providers, payers and patients must pursue more widespread adoption of telehealth and other innovative methods of care delivery. These need to be covered (by payers), easily accessible and priced so people are encouraged to use them when appropriate (*note, many industry leaders are calling for the Center for Medicare and Medicaid Services (CMS) to make permanent the temporary waivers that assured providers full reimbursement for virtual care delivered during the crisis.)
We spend more time managing our health as opposed to ad hoc treatment of illnesses
Dr. Bishop concludes by saying she is, "extremely hopeful that the cultural changes that are afoot are exactly what we need to lower the cost and increase the quality of healthcare for all of us in the future." Calling on every stakeholder in the American healthcare system to "channel hope into action," the doctor's challenge acknowledges the industry's astonishing capacity for change as demonstrated during the COVID-19 crisis, and encouraging healthcare providers, payers and patients to keep the innovation trend going.
In a Medical Economics article published this July, titled "5 Things COVID-19 is teaching us about the patient experience", the author reports that "COVID-19, together with uptake in telehealth, is changing patients' expectations and experience of care." Documenting the explosive growth in telehealth demand and rapidly evolving patient sentiments, the article cites polls conducted recently by Sykes Enterprises and Forrester Research. Survey findings include the following details:
Telehealth is expected to represent 65% of care encounters this year (2020).
Two-thirds of patients said the pandemic has increased their willingness to try telehealth.
Forrester predicts that virtual care interactions will exceed one billion in 2020.
Digital medical tools including telehealth are also facilitating growth in virtual medical appointments for non-COVID related care. General medical care visits are predicted to hit 200 million, up from earlier projections of 36 million.
Given the suddenness of these changes in consumer demand and provider capacity, the article notes that providers are "questioning whether it's possible - or even desirable - to put the genie back in the bottle." Claiming that the "arduous adjustments" are behind us, it goes on to list five things COVID-19 is teaching us about the patient experience that will extend long past this pandemic. Summarized below, we have added insights pertinent to patients' financial experiences, an often-overlooked dimension of the care experience.
1. Keep it Simple - Solutions must be easy to implement and use to engage patients. The article notes that according to the Government Accountability Office, nine out of ten patients have access to a patient portal, but less than one-third use them. The patient experience must measure up to consumers' expectations for seamless communication. The same concept applies to the patient's financial experience, which should more closely mimic the seamless experience users have in digital financial interactions with popular providers in retail, technology and hospitality.
2. Make it Familiar - "Virtual workflows should match the familiar steps of an in-office visit, but without the hassle of long waits and duplicated forms." Similarly, patients - many of whom are financially stressed - should have easy access to reliable cost estimates prior to treatment, along with choices for how to pay their portion of the bill.
3. Be convenient - "Integrating digital check-in technology with the telehealth platform makes intake and registration faster and easier." Financially, the patient's financial obligation should be seamlessly integrated into the registration process, so they are exposed to their estimated obligation and options for payment. When appropriate, the opportunity to prepay may benefit patients and providers.
4. Keep it Short - "As restrictions lift, practices likely will offer both traditional and virtual appointments. Digital check-in tools, with their ability to capture upstream data, can eliminate the frustration of waiting rooms with their long wait times, tight appointment windows and petri-dish environments." Financially, patient payment plans can be developed and linked to the care episode, providing one-click access to manage treatment, billing and make payment.
5. Put patients first - "Keep patients engaged and connected by bringing together services in a way that's seamless, fast and accessible." In the financial dimension of care, the presentation of one bill that combines every billable entity into a single presentation that's easy to understand, manage and pay for relieves patient anxiety and improves the probability of payment.
No one is happy with the way we got here, but the transformation in patient expectations caused by the novel coronavirus has been astounding. Equally astounding is healthcare's early response - ramping up previously incidental capabilities into a powerful, new care delivery channel that most patients have ended up loving. The onus for healthcare now is to keep up the momentum; to take up the lessons learned and deliver on all the promise of the consumer driven healthcare marketplace.
Kevin Fleming is the CEO of Loyale Healthcare
About Loyale
Loyale Patient Financial Manager™ is a comprehensive patient financial engagement technology platform leveraging a suite of configurable solution components including predictive analytics, intelligent workflows, multiple patient financing vehicles, communications, payments, digital front doors and other key capabilities.
Loyale Healthcare is committed to a mission of turning patient responsibility into lasting loyalty for its healthcare provider customers. Based in Lafayette, California, Loyale and its leadership team bring 27 years of expertise delivering leading financial engagement solutions for complex business environments. Loyale currently serves approximately 12,000 healthcare providers across 48 states. Loyale is proud to have an enterprise-level strategic partnership with Parallon which includes the deployment of Loyale's industry leading technology at all HCA hospitals and Physician Groups.