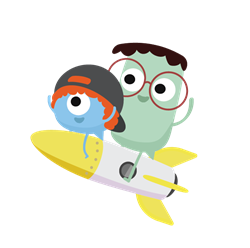 "Our team knew that timing was perfect to make social-emotional coping skills part of the core curriculum and empower parents and educators to build the essential skills this generation needs to thrive." - Dr. Nicole Lipkin, Psy.D., MBA., Founder and CEO, HeyKiddo™
PHILADELPHIA (PRWEB) August 24, 2020
The recent pandemic has changed the roles for parents and educators across the globe. Educators are being called to step up to a new way of teaching online, and parents who are also educators feel pressure from both sides of their personal and professional responsibilities.
"It can be overwhelming to think about how to best help our kids when there are no easy answers to even the most basic questions about what the school year will look like. When it comes to what to teach, the confusion gets even more murky and that's exactly where HeyKiddo™ Huddle steps in," explained founder and CEO, Dr. Nicole Lipkin, Psy.D., MBA. "Our team knew that timing was perfect to make social-emotional coping skills part of the core curriculum and empower parents and educators to build the essential skills this generation needs to thrive."
The HeyKiddo™ Huddle curriculum is linked to Collaborative for Academic, Social, and Emotional Learning (CASEL) core competencies, the most trusted K-12 model for high quality social and emotional learning. Each month, the exclusive toolkit re-energizes the classroom or learning pod with learning like:

Introduction Videos: A brief video summarizing the week's curriculum, what is included and why the skill is important for short- and long-term success.
Conversation Starters: 15-minute daily conversation prompts that build coping and social-emotional skills.
Common Responses: Common responses and reactions children may have to the conversation prompts along with ways for the educator or parents to respond.
Breaking Tips: Talking tips sent directly to your inbox when world events occur that may impact your communities and kiddos.
Addressing skills like stress management, emotional awareness, and resilience, the monthly subscription is one of the best tools to keep kids focused in the classroom or at home, while elevating their social and emotional health. Learn more at: https://hey-kiddo.com/huddle/
About HeyKiddo™ Huddle
HeyKiddo™ Huddle is a complete social emotional learning curriculum from the team at HeyKiddo™ for distanced classrooms and learning pods. Designed by psychologists & educators for grades 2-6, parents and educators are given specially curated activities, conversation starters and psychologist-approved tips to elevate resilience and strengthen coping skills and de-escalate negative behaviors—all in just 15 minutes each day.