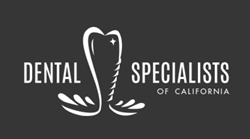 THOUSAND OAKS, Calif. (PRWEB) September 24, 2020
An August 14 article in the Coronado Times reports on the increased importance of maintaining oral health during the COVID-19 pandemic. The article discusses how interconnected every system in the body is and the significant impact one system can have on all of the others. While there's no known direct link between oral health and COVID-19, the article notes that those with all types of health issues may be more vulnerable to developing COVID-19 complications. The article notes that, as teeth and gums can present an early indicator of sickness in other parts of the body, and vice versa, prioritizing dental and medical care when issues arise may also limit the chances of becoming critically ill from a virus. Board-certified periodontist Dr. Sahar Verdi of Dental Specialists of California says that the dangers of COVID-19 do indeed highlight the need to prioritize one's health during the crisis.
Dr. Verdi says that, for dental hygiene habits to be effective, they must be routinely followed. This means brushing and flossing after every meal every day. Dr. Verdi says that consistency is important because lapses in a hygiene regiment are when ailments are most likely to develop. The Southern California periodontist adds that maintaining good dental habits doesn't have to be difficult; individuals just need to limit their consumption of sugary and acidic foods while being sure to brush for about two minutes each time.
Self-care is only part of the picture, says Dr. Verdi. Just as important is the involvement of a qualified oral health care professional. That starts with an annual checkup in which a dentist examines their patient's teeth and gums for abnormalities, she says. Dr. Verdi also notes that visiting a dentist at the first sign of trouble rather than allowing it to linger is the best way to prevent a serious problem. She says that, when a dentist or periodontist is made aware of an ailment early on, they can typically prescribe an effective treatment plan that quickly attacks the root of the problem.
Even if their oral hygiene habits haven't always been first-rate, people should not be ashamed of getting in touch with a professional if they are having more advanced problems, says Dr. Verdi. Even if teeth must be extracted, dental implants can fully restore not only the appearance and functionality of teeth but the patient's oral health as well. The doctor adds that people who come to her office for more highly involved work can benefit from an approach the takes advantage of the latest innovations to give patients the best possible outcomes.
Interested readers can learn more about Dr. Verdi and Dental Specialists of California by visiting their website at https://dentalspecialistsofca.com/ or calling (805) 370-7171.