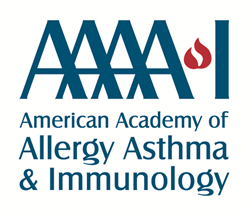 "This would suggest that asthma control improved during the pandemic. It illustrates the importance of environmental factors when it comes to treating and managing patients with asthma." - Atsushi Miyawaki, MD, PhD
MILWAUKEE (PRWEB) October 13, 2020
According to new research published in The Journal of Allergy and Clinical Immunology: In Practice (JACI: In Practice), preventative measures used to slow the spread of COVID-19 in Japan have also lowered the rate of hospitalizations for asthma.
Researchers used the Diagnosis Procedure Combination inpatient database to conduct their research. The data on all hospitalizations per week across 272 hospitals nationwide from December 30, 2019, to May 31, 2020, was gathered and compared to the same periods in 2017, 2018, and 2019.
A total of 16,317 hospitalizations for asthma were observed in the study. Asthma hospitalizations in 2017-2019 and 2020 showed parallel trends until week eight. Researchers observed a decline in asthma hospitalizations from week nine onwards in 2020. Hospitalizations for COVID-19 were first observed during week seven of 2020. Further analysis found the average number of asthma hospitalizations significantly decreased during weeks nine to 22 in 2020 compared to 2017-2019 for both children and adults.
"Asthma hospitalizations usually indicate that an individual's asthma is not currently under control," said Atsushi Miyawaki, MD, PhD, corresponding author for the study. "This would suggest that asthma control improved during the pandemic. It illustrates the importance of environmental factors when it comes to treating and managing patients with asthma."
One possible explanation for the results is that increased hygiene by individuals to reduce their chances of contracting COVID-19 would also reduce their exposure to asthma triggers. Enhanced preventative measures by individuals concerned that COVID-19 may trigger asthma, such as frequent cleaning and reduced smoking, may also have helped to remove allergen triggers. Individuals may have also been more likely to use preventative asthma medications. Another explanation might be that community prevention measures may have helped suppress other respiratory infections, which can cause asthma exacerbations.
You can learn more about asthma and COVID-19 on the American Academy of Allergy, Asthma & Immunology website, aaaai.org.
The American Academy of Allergy, Asthma & Immunology (AAAAI) represents allergists, asthma specialists, clinical immunologists, allied health professionals and others with a special interest in the research and treatment of allergic and immunologic diseases. Established in 1943, the AAAAI has more than 7,100 members in the United States, Canada and 72 other countries. The AAAAI's Find an Allergist/Immunologist service is a trusted resource to help you find a specialist close to home.