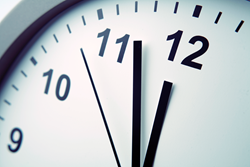 Businesses need financial support in the next few days to survive.
LONDON (PRWEB) March 25, 2020
After the most challenging week in recent memory, Jon Cooper, a Director of CooperFaure Accountants, reflected on the landscape of business support and the risks ahead. "Firstly, the government as a whole and Rishi Sunak, as Chancellor of the Exchequer, in particular, are to be commended for what has been done so far to support businesses through this unprecedented time of crisis. So much has been achieved in a very short time."
"However, as an accountancy practise based in Teddington, we have spent our time in the last week speaking with both our clients and those who have reached out for support and advice. These conversations have given us genuine concerns both on the pressure points for delivery to businesses and for the legion of businesses and individuals that seem to be falling through the cracks."
"There are a lot of pressure points on delivery with HMRC needing to build new systems to cater for the Coronavirus Job Retention Scheme and the reimbursement of Statutory Sick Pay, local councils needing to process cash grants to all the relevant businesses and the banks having the manpower to administer the financial support under Coronavirus Business Interruption Loan Scheme."
"The first wave to suffer the impact of COVID-19 are the Retail, Hospitality and Leisure sectors. From this perspective, it makes absolute sense to use the Business Rates mechanism to deliver financial support. It disperses the delivery of the grants to the local authorities."
"The further grant for businesses that are receiving Small Business Rate Relief or Rural Rate Relief is positive extra step. However, HMRC is indicating that "Your local authority will write to you if you are eligible for this grant." and this causes a real concern of how quickly the communication will be received and who will be at the business premises to take any necessary actions."
"Moreover, this takes no account of the reality of working models today. Countless professionals and start-ups either work from home or in a co-shared workspace. Tradesmen and women tend to effectively use their vehicle as their office. For businesses in serviced offices and units, the business rates are often absorbed by the landlord and effectively included in the rent. As it stands, these businesses will get no support from their local authority."
"In a similar vein, the Coronavirus Job Retention Scheme is a response to the first wave of impacted businesses and provides a route to a much-needed cash injection. However, HMRC has to build the mechanisms to capture the data on the 'furloughed workers' under the scheme and to deliver the payments to employers."
"The best estimate is it will be four weeks before HMRC is in a position to process the payments meaning, although covered by the scheme, there is no immediate support for the upcoming March payroll."
"One of the requirements to be considered a 'furloughed worker' is that the employee is not working for the business. This is effectively excluding those businesses that need both support on paying their payroll and to keep their employees working albeit largely in a reduced capacity."
"The support so far for the millions of self-employed is not adequate and is, in turn, is encouraging people to continue to work in circumstances where they should not. Further support is urgently needed for freelancers, contractors and sole traders."
"There is a strong case to adopt a Universal Basic Income model that would deliver money quickly with no hoops or barriers."
"The Coronavirus Business Interruption Loan Scheme is now live and it is an extraordinary feat to have delivered this in less than two weeks. However, it is to great concern that the scheme will prove to be too onerous and over-bureaucratic to provide the immediate financial support that businesses need now."
"The stark reality is that many businesses need support in the next few days to meet their payroll costs, the quarterly rent payments and to pay their suppliers."
"More needs to be done now in a streamlined way. For instance, the government could underwrite, say, a £25,000 overdraft facility or increase in overdraft facility for every business in the land and this could be up and running in days not weeks."
"At CooperFaure, we understand the profound impact of COVID-19 on businesses from our conversations both with clients and others that have reached out at this time of need. Now is the time for the government to consider new and innovative routes of immediate support in terms of direct cash payments into businesses."
"Businesses need financial support in days not weeks to survive." Jon Cooper concluded.