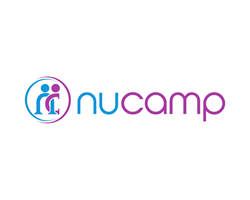 At Nucamp, we want to help those most harmed by the pandemic to find new careers in software development. Doing that requires that we go beyond access to affordable higher education, but also help students get the job they want.
BELLEVUE, Wash. (PRWEB) October 16, 2020
To continue helping career shifters learn to code and find good paying software development jobs, Nucamp (http://www.nucamp.co) today announced several new job placement and training services for its coding bootcamp graduates. Nucamp launched earlier this year in March with an innovative approach that allows students to take coding classes for less than $2,000 for sessions lasting 17-to-22 weeks. With 500 new students joining every 5 weeks and a growing demand for those who graduate to fill job openings, Nucamp will now offer 1:1 Career Coaching, Exclusive Job Boards, and Monthly Hackathons.
"The coronavirus pandemic has led to widespread job loss and some industries have taken a harder hit than others, causing many to consider changing careers as a result of layoffs, pay cuts, or reduced hours and benefits," said Ludo Fourrage, co-founder and CEO of Nucamp. "At Nucamp, we want to help those most harmed by the pandemic to find new careers in software development. Doing that requires that we go beyond access to affordable higher education, but also help students get the job they want. That's why we're excited to announce new job placement and training services for added competitive advantage."
Today, 75 percent of students who enter a Nucamp coding bootcamp graduate. Seventy-eight percent are employed within three months of graduating. Nucamp has seen a rapid growth of all types of students enrolling in its coding bootcamps from a wide range of sectors. This includes many popular fields with employees from various ages and industries, as well as recent high school and college graduates. The company has revolutionized how anyone can access a rewarding career in software development for under $2,000, without requiring a college degree or expensive education that typically costs $10,000-$20,000. Nucamp specializes in offering a high-quality curriculum, a streamlined technology platform, and top-notch instructors who work in the field.
Recognizing that the journey to become a software developer becomes more real and sometimes harder after finishing a coding bootcamp, Nucamp historically offered access to powerful city-based alumni communities, paid subscription to LinkedIn Premium and LinkedIn Learning, and a six-week career planning course. After surveying more than 1,000 students on how COVID-19 impacted their prospects it became clear that even more job assistance service was needed.
"It's amazing to see a coding bootcamp really care about their students during the coursework, but also invest in their success after graduation," said Theresa Campbell, who landed a job as a web developer at Sagentic Web Design in Boulder, Colorado. "It was so nice to have someone with real-world experience be there almost as a friend to guide me through the process to find a job. While the low cost was what drove me to Nucamp, my instructors kept me going"
Nucamp's new career services and coaching further build on these initiatives and include the following:
*1:1 Career Coaches: When a student graduates from a Nucamp coding bootcamp, they will be connected to a career coach to guide them through the job search process. This includes looking at their resume and LinkedIn profile, interview preparation, reviewing projects, and more. Nucamp Career Coaches are also instructors who were rigorously selected and have the expertise and knowledge to coach.
*Exclusive Job Board: Nucamp reaches out to 1,000 companies every month to curate jobs for its coding bootcamp graduates that are a good match for junior developer positions. In addition to working with large companies, Nucamp also works with small-to-medium sized companies who have exciting jobs in smaller cities.
*Monthly Hackathons: In collaboration with Mintbean Nucamp invites graduates to join online hackathons and continue to build their skills after graduating.
"From reinvesting profits into scholarship programs for underserved populations to expanding its commitment to helping students get jobs, Nucamp is such an impressive startup with top-notch students," said CEO Gil Pocker from Scout Financial. "This is why we're always more than thrilled to place our job openings on their exclusive job board. It's a win for the student and us as a future employer."
About Nucamp
Nucamp's mission is to help all aspiring career shifters currently left out of the digital economy learn to code. Nucamp offers the industry's only truly affordable 22-week coding bootcamp for under $2,000, and delivers a high-quality curriculum in small classes of 12 maximum students using a unique hybrid evening and weekend format. Our model relies on carefully selected industry professionals who want to share their passion for coding in their local community. With Nucamp, whether you live in a big city, a suburb or a rural area, you can get the coding skills you need without quitting your job, getting into debt, or having to share your future income. For more information, visit http://www.nucamp.co.