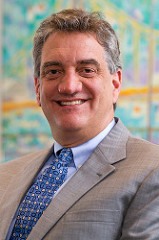 "Participating employers and prospective employers must fully comprehend the risks, requirements, and opportunities, as these plans can entail unanticipated and potentially very burdensome liabilities and obligations."
PITTSBURGH (PRWEB) August 29, 2018
Many of today's benefit plans are in questionable financial condition, constituting a real danger not only to employers but also to employees. Per Elliot Dinkin, President and CEO of Cowden Associates, participation in plans such as multiemployer pension and fringe benefits plans (also known as Taft-Hartley plans) can create a competitive advantage in the battle for talent in specialized labor markets while affording employees access to a broad range of benefits. Dinkin, whose firm specializes in risk management and compensation plans, adds, "However, participating employers and prospective employers must fully comprehend the risks, requirements, and opportunities, as these plans can entail unanticipated and potentially very burdensome liabilities and obligations."
Multiemployer pension plans, found primarily in the construction, entertainment, manufacturing, retail food and transportation industries, are insured by the U.S. Federal Government's Pension Benefit Guaranty Corporation (PBGC) under a program separate from its insurance program for single-employers. The PBGC benefit guarantee for multiemployer plans tops out at $12,870 per year for workers with a full 30 years of service. In contrast, the insurance guarantee for workers covered by single employer pensions is $65,045 for an age 65 retiree.1 Moreover, the 2008 financial crisis, added dramatically to the multiemployer plan underfunding situation. In addition, the 2016 PBGC annual report warned that the multiemployer plan insurance pool deficit had spiked alarmingly; the program is expected to become insolvent in 2025.2
Nonetheless, Dinkin notes that a multiemployer plan can be essential to employers subject to a collective bargaining agreement. Given the variances in these plans, it's important for these employers to be aware of the more common liabilities that can be asserted by such a plan:

Fiduciary liability for unpaid contributions. Fringe benefit plan trust agreements ("fringe" meaning, in this context, essentially anything beyond a pension) often state that contributions required under a collective bargaining agreement become plan assets when due. Some plans also make the employer's officers and directors personally liable as fiduciaries for unpaid contributions.
Funded status surcharge. If a multiemployer pension plan is in critical financial status, the Trust can assess a surcharge in addition to the regular contribution for a participating employer.
Other expenses. The ability to collect unpaid contributions by the Trusts may create a contingent liability if assessed by the Courts and may include liquidated damages and attorneys' fees.3
Dinkin points out that altogether, a great deal of advanced planning is needed for current employers and those who are considering entering into multiemployer plans. Trustees must ensure that multiemployer retirement plans operate smoothly in today's market conditions. Health and welfare plans need to be developed with an eye to funding methods, plan design, market competitiveness, costs and cost drivers. Success for all parties," says Dinkin, "depends on striking a balance between strong, well-funded benefits and a competitive wage package. We focus on helping Trustees and participating employers to better understand the stress points of the various benefit programs in order to prioritize the appropriate funding to solutions that provide the greatest benefit both to the members and the employers."
About Cowden Associates:
Cowden Associates, Inc., headquartered in Pittsburgh, PA, was created in 2001 by the merger of Halliwell and Associates and MMC&P Spectrum Benefits, which was founded by Jere Cowden in 1986. Currently led by President & CEO Elliot Dinkin, Cowden Associates specializes in helping corporate clients find the best solutions—both for the enterprise and for its employees—with regard to compensation, healthcare benefits, retirement and pension issues, as well as Taft-Hartley fund consulting. Winning Workplaces and The Wall Street Journal have recognized Cowden Associates as a "Top Small Workplace," a lifetime designation awarded to executives for their ability to build and lead savvy organizations. For more information, visit http://www.cowdenassociates.com.
1. PBGC, "Maximum Monthly Guarantee Tables," Pension Benefit Guaranty Corporation.
2. Topoleski, John J., "Data on Multiemployer Defined Benefit Pension Plans," Congressional Research Service, August 10, 2018.
3. Schreier, Jordan, "The Hidden (In Plain Sight) Costs of Participating in Multiemployer Fringe Benefit Plans," Lexology, April 9, 2018.