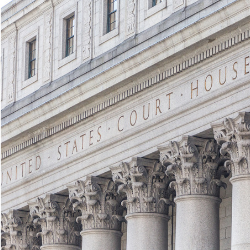 "One way or another, both overtime payment requirements and record-keeping rules are poised for change."
PITTSBURGH (PRWEB) June 24, 2019
The attorney general (AGs) of 14 states and the District of Columbia have announced their opposition to a proposed Department of Labor (DOL) ruling that would increase the number of workers eligible for statutory overtime pay. The newly proposed rule would also clarify the types of compensation that would be excluded from the definition of an employee's "regular rate" on which the mandatory time-and-a-half overtime calculation would be based.[1]."Regardless of the outcome, employers should pay close attention to developments stemming from the proposed rule change," says Elliot Dinkin, a nationally known expert in actuarial, compensation, and employee benefits issues. "One way or another, both overtime payment requirements and record-keeping rules are poised for change."
The conflict between the DOL and state AGs, notes Dinkin, has its roots in a rule adopted by the Labor Department in 2016, which raised the minimum salary level from $455 in weekly earnings to $913 and included an automatic updating procedure that would increase the salary level every three years. In late November of 2016, a federal district court in Texas issued a nationwide injunction staying the rule's implementation. In November of 2017, the DOL appealed the district court's ruling to the Fifth Circuit Court of Appeals. Shortly afterward, the appellate court granted a government motion to stay the appeal while the DOL re-examined the salary threshold test. The result of that re-examination, the current proposed ruling, was published in March 2019[1].
On May 21, 2019, a letter from the AGs of New York and Pennsylvania issued a statement opposing the proposed rule as inadequate to the needs of employees and urged the DOL to return to the terms of the now-enjoined 2016 ruling. They were joined in this statement by the AGs of California, Connecticut, Delaware, Illinois, Maryland, Massachusetts, Minnesota, New Jersey, New Mexico, Rhode Island, Virginia, Washington, and the District of Columbia[2].
The basic issue, notes Dinkin, is very straightforward: money. Under currently enforced law, which was set in 2004, most employees with a salary below $455 per week ($23,660 annually) must be paid overtime if they work more than 40 hours a week. All sides seem to agree that the number should be raised; the disagreement is over how much. DOL's latest proposal would raise the minimum salary for overtime exemption to $679 per week ($35,308 per year)[3]. The state AGs are arguing for a level of $913 per week ($47,476 per year), as stated in the 2016 ruling[4].
"How all this will be resolved," says Dinkin, "only time will tell. What seems fairly certain, however, is that the DOL has made clear its commitment to defining and enforcing the rules around federally mandated overtime. To avoid liability, employers need to clarify their understanding of exactly which employees can be classified as supervisory, administrative, and professional—and thus rendered exempt from the paid overtime requirement—and which cannot. They also need to understand exactly how regular rate of pay (ROP), the basis for overtime, is calculated. There are benefits and perks employers can offer, sometimes in lieu of a raise, that do not increase ROP, and employers should feel encouraged to make use of them."
About Cowden:
Cowden Associates, Inc., (Cowden) headquartered in Pittsburgh, PA, was created in 2001 by the merger of Halliwell and Associates and MMC&P Spectrum Benefits, which was founded by Jere Cowden in 1986. Currently led by President & CEO Elliot Dinkin, Cowden specializes in helping corporate clients find the best solutions, both for the enterprise and for its employees, with regard to compensation, healthcare benefits, retirement and pension issues, and Taft-Hartley fund consulting. Winning Workplaces and The Wall Street Journal have recognized Cowden as a "Top Small Workplace," a lifetime designation awarded to executives for their ability to build and lead savvy organizations. For more information, visit http://www.cowdenassociates.com
1. Dawkins, Clifford D., and Rosen, David I., "State Attorneys General Brace for Battle with Department of Labor Over Newly Proposed Federal Overtime Salary Exemption Threshold," National Law Review, May 30, 2019.
2. "Attorney General James Leads Multi-State Coalition To Oppose Federal Rollback of Overtime Protections," New York State Attorney General's Office, May 21, 2019.
3. "U.S. Department of Labor Releases Overtime Update Proposal," U.S. Department of Labor, March 7, 2019.
4. Wilson, Mark, "House Hearing Previews Legal Fight Over DOL Overtime Rule," Human Resources Policy Association, June 14, 2019.