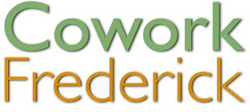 FREDERICK, Md. (PRWEB) March 02, 2020
Cowork Frederick partners with Frederick Game Development to highlight the work of local game developers and creatives following the Global Game Jam.
Meet local game developers, play their submissions from the recent Global Game Jam, and learn what really goes into creating a game at the Frederick Game Jam Showcase. At the end of January over 20 members of Frederick Game Development Meetup gathered at Cowork Frederick to participate in the Global Game Jam, an international hackathon for game makers. Working under a tight deadline and assigned theme, developers, artists, musicians, and writers shared skills to create original games in just 48 hours. At the end of the weekend an impressive 7 games were submitted to the Global Game Jam's website.
Participants from the recent game jam will have their games available to the public on March 21st from 2-5PM at Cowork Frederick. Attendees will be able to play the games on site as well as meet the creators. This is a great opportunity for gaming enthusiasts of all ages to learn about the different aspects of game design, meet local talent, and play a variety of game styles. From cooperative adventures to single player fighters to choose-your-own-adventure narratives there will be something for everyone to enjoy.
Cowork Frederick believes in supporting organizations that encourage collaboration between Frederick's local technical and creative communities which is why they've partnered with Frederick Game Dev to ensure that regular game jams and events like the Frederick Game Jam Showcase are made available to the public.
Cowork Frederick is a collaborative working environment, a coworking space, for freelancers, solo/entrepreneurs, and telecommuters. Like any office, Cowork Frederick provides the essentials you need to work, but we're more than a place with office equipment and Internet access. Cowork Frederick is people, side-by-side, connecting, growing, working, and having fun. If you've struck out on your own but still want the support and camaraderie of others, Cowork Frederick could be just the place for you.