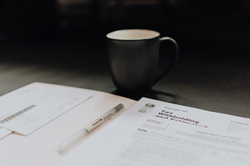 Surgent CPA Review takes 30 years of experience and translates it into the most effective CPA test prep program on the market today
Overland Park, KS (PRWEB) November 14, 2020
TopConsumerReviews.com recently gave their top rating to Surgent CPA Review, a market leader among CPA Exam Prep programs.
To be fully certified as a CPA, students have to get a passing score on the official CPA exam. As with most standardized tests, this four-part exam can be difficult for even the most diligent students to pass, partly due to the fact that the content on the exam is always being updated to meet current standards. Given the high stakes - pass this test or lose the opportunity to be certified - it should come as no surprise that CPA Review programs are doing a brisk business. The good news is that the most effective programs do a fantastic job of increasing a student's likelihood of passing the CPA exam, without requiring a huge financial investment. Of course, each CPA Review program differs with respect to how content is delivered (e.g. on paper vs. online), how frequently the materials are updated, and how much time students will need to spend in order to master the test prep information. It's important to consider each company carefully to ensure the best fit for one's expectations, time, and budget.
"Surgent CPA Review takes 30 years of experience and translates it into the most effective CPA test prep program on the market today," affirmed Brian Dolezal of TopConsumerReviews.com, LLC. "We particularly appreciate their offer to let prospective students 'try before they buy' with an interactive demonstration of their learning platform. You won't find a more frequently-updated CPA Review program anywhere: Surgent refreshes all of their content, from multiple choice questions to videos and beyond, every week based on changes made by the FASB or IRS. Plus, any course you purchase can be used indefinitely, even if it takes you five years to study for the CPA exam. And, every Surgent student gets access to a Personal Success Coach who can answer questions about course materials, clarify practice test questions, and much more. This CPA Review program gets high marks from students for being easy to understand and for helping them to drastically improve their test scores. For all of these reasons and more, Surgent CPA Review is our preferred CPA test prep program in 2020."
To find out more about Surgent and other providers of CPA Exam Prep programs, including reviews and comparison rankings, please visit the CPA Exam Reviews category of TopConsumerReviews.com at https://www.topconsumerreviews.com/cpa-review/.
About Surgent
Surgent Professional Education has a 30-year history of leadership in accounting, finance, and tax education. For most of the company's long history, Surgent has been known as one of the most trusted providers of the Continuing Professional Education (CPE) that CPAs need to earn each year to maintain their professional credentials. More recently, Surgent has become one of the fastest-growing Exam Review course providers, offering prep courses for the Certified Public Accountant (CPA), Enrolled Agent (EA), Certified Management Accountant (CMA), Certified Internal Auditor (CIA), and Certified Internal Systems Auditor (CISA) exams.
About TopConsumerReviews.com
TopConsumerReviews.com, LLC is a leading provider of reviews and rankings for thousands of consumer products and services. From CPA Exam Prep, to GMAT Test Prep and Student Loan Consolidation, TopConsumerReviews.com delivers in-depth product evaluations in order to make purchasing decisions easier.