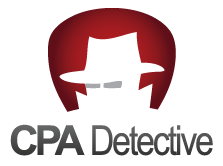 The CPA Detective team has built the most comprehensive solution for identifying online fraud in the performance marketing space and we are excited about the deeper integration.

Jeff McCollum, President of CAKE
New York, NY (PRWEB) August 14, 2013
CPA Detective (http://CPADetective.com), the leading fraud detection solution, today announced a partnership with CAKE (http://www.getCAKE.com), the leader in real-time online tracking to bring an integrated fraud detection solution to the performance marketing industry. CAKE clients can now leverage CPA Detective's traffic quality metrics, real-time scores and device fingerprint data within their CAKE interface.
Based on CPA Detective's studies, up to 30% of internet transactions are marked as fraudulent placing online fraud at the top of the agenda of major marketing companies around the world. Fraudulent traffic not only diminishes the efficiency of marketing budgets but also threatens strategic relationships with advertisers. Because of this, performance marketers are proactively searching for solutions to not just lessen the impact of fraud with partner screening and manual traffic review, but prevent fraud from more sophisticated sources that use stolen identity data, traffic spoofing and compromised computers.
This integration provides performance marketers with a proactive solution to manage all aspects of their online offers and quickly pinpoint the source of fraudulent activity within a single dashboard. In addition, clients have access to CPA Detective's new platform to setup customized real-time alerts to notify the specified account manager of suspicious traffic patterns from a source, offer and referring domain they manage.
"It is essential for companies to gain greater control of their digital spend and we are committed to making it easier than ever for our clients to do so by partnering with the industry's best" said Jeff McCollum, President of CAKE. "The CPA Detective team has built the most comprehensive solution for identifying online fraud in the performance marketing space and we are excited about the deeper integration."
"CAKE has a unique set of features designed to allow advertisers and networks to gain the most of their investment in performance marketing," said David Sendroff, President of CPA Detective. "We are thrilled to be part of the mix by providing clients with a simple way to gain greater transparency into their offers though the most extensive fraud intelligence database in performance marketing."
Customers who seek to benefit from CPA Detective can integrate within minutes and take advantage of the free trial offered to CAKE clients.
CAKE will be exhibiting at LeadsCon in New York at booth #411. CPA Detective will be exhibiting at LeadsCon at booth #310 and at Affiliate Summit in Philadelphia at Meet Market table 120.
About CPA Detective
CPA Detective is the award winning fraud detection solution for the performance marketing industry. Proven to increase marketing ROI and maximize campaign efficiency, CPA Detective is used by the most sophisticated marketers across all verticals. CPA Detective allows companies to make intelligent media buying decisions by leveraging predictive scoring algorithms, smart device fingerprinting, and an industry-wide Fraud Intelligence Database to provide greater transparency into the quality of each conversion and the overall traffic source. Learn more at http://www.CPADetective.com or call 877-449-1854.
About CAKE
CAKE the Software-as-a-Service (SaaS) platform, is an enterprise solution providing business intelligence for performance marketers. With an easy to use interface, CAKE's tracking optimizes online campaigns and can increase revenue and reduce operational costs. Real-time reporting and available API enable a single dashboard to manage all of your digital spend. For more information visit http://www.getCAKE.com or call 949-548-CAKE.