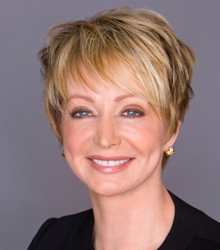 SACRAMENTO, Calif. (PRWEB) November 02, 2018
Wilcox Miller & Nelson today announced that their President and CEO, Diane D. Miller, has joined the Advisory Board of Leaderxxchange, the New York- based company that produces the Gender Diversity Exchange. Leaderxxchange is a change-drive organization that advises and promotes diversity in governance, leadership and investment. The Gender Diversity Exchange provides a comparison of the gender diversity in the management ranks among the world's leading companies.
"It's an honor to serve on Leaderxxchange's Advisory Board, alongside distinguished governance leaders from around the world. The important data the Exchange provides assists boards, shareholders, and companies in making informed decisions regarding their organization's gender diversity and its comparison to others."
Wilcox Miller & Nelson is the Sacramento Partner of Career Partners Internationa l (CPI) and provides board and executive search, governance consulting, and executive career transition services. CPI was founded in 1987 and is one of the largest consultancies in the world. With over 350 offices in over 50 countries, CPI is a leading provider of outplacement, career management, executive coaching, and leadership development services to clients and their employees worldwide.